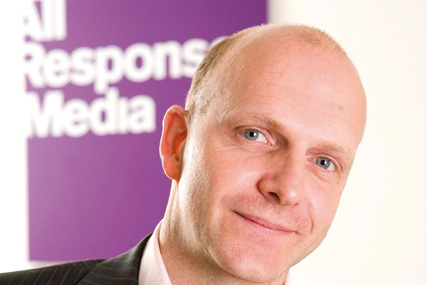 The agency's current managing director, Colin Gillespie, is staying with the business, but will become chief strategy officer. Gillespie, who has been with All Response Media for 14 years, will also take an active role in Havas' Indian-based search firm.

Chief executive Andy Sloan said the current economic climate meant it was "critical" the agency's management team and structure is as "proactive and efficient as possible".

Court, better known as CJ, will run day-to-day operations, including the agency's Leeds office and digital teams. He joined in 2001 from EHS Brann.

He will be supported by a new management team: board directors Dylan Moss and Julian Musto, associate directors Aldona Cornish and Mike Herbert, and digital heads Dan Mowbray and Martin Lamming.

The restructure follows a period of expansion, fuelled by a series of new business wins, including the as-yet-unannounced media business for Save the Children's Christmas campaign.

The charity has appointed ARM to handle its Wish List campaign following a competitive pitch process involving other undisclosed agencies. Work will centre around an online marketing push, with additional offline support, and features life-saving gifts for children.

Save the Children is the world's largest independent children's charity and works across 52 countries.

Other wins for ARM this year include the £8m account for financial services price comparison website Beatthatquote.com and media for Money4gold, part of the US public company Money4Gold Holdings.