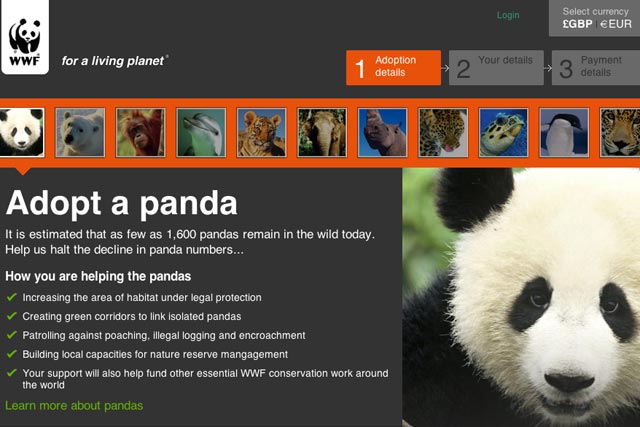 The agency won the newly consolidated media business following two separate competitive reviews.
ARM won the offline account from incumbent Total Media. The tender went out to six agencies, including MediaVest Manchester who were dropped at an earlier stage. The tender was overseen by pitch consultants Reynolds Busby Lee.

The online business has been managed by WWF-UK since the incumbent i-Level went into administration in 2010.
One of ARM's first responsibilities will be to focus on WWF-UK's animal adoption programme.
WWF, the international non-governmental conservation organisation, celebrates its 50th anniversary this year.
Andy Sloan, chief executive of All Response Media, said: "We are very proud to have been chosen by WWF to handle their animal adoption strategy in 2011.
"Ultimately, it was the strength of our systems and measurement techniques that secured the account, and our ability to ensure that we are able to constantly monitor performance and adapt as required."
Victoria Millar, supporter fundraising manager for WWF-UK, said: "As 2011 sees WWF celebrate their 50th year, it promises to be an exciting and extremely busy year for all concerned.

"We made the decision to appoint ARM on the strength of their media expertise and proven data analysis systems, and are confident they can achieve the ambitious targets we have in 2011."