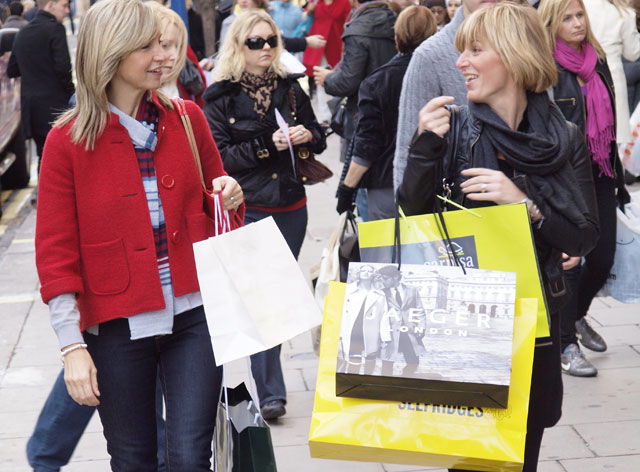 Shoppers appear to have left their Christmas shopping even later this year, with footfall rising by 0.3% on Saturday and 3.5% on Sunday after a torrid weekend the previous week, which resulted in a 3.9% decrease year on year.
The Centre for Retail Research estimated sales across the whole of Britain hit £1bn on Saturday and £650m during the shorter trading hours of Sunday.
London's West End is estimated to have performed particularly well, with a 17.7% year on year rise in footfall on Saturday, contributing to sales across the weekend of £200m, according to figures from the New West End Company.
The pick-up in Christmas trade comes after HMV revealed last week that it could breach its banking covenants after a poor start to Christmas trading.
Meanwhile, the late surge in shopping will come as no surprise to Boots marketing director Elizabeth Fagan, who predicted that Christmas would come "late" as customers continue to see their budgets squeezed.

Retailers are set to be boosted further due to this December having an extra trading weekend, with a British Retail Consortium spokesman predicting a "final surge", with this coming weekend being bigger than last weekend in terms of spending.
Follow @mattchapmanuk