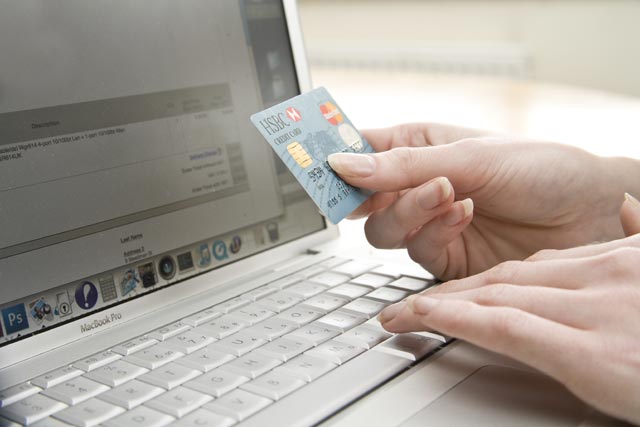 The average increase was drawn from the Christmas trading updates of 51 retail brands, but must be taken in the context of last year's tough trading environment caused by extreme weather conditions.
M&S Food represented the median, which softens the effects of any extreme results, and posted an increase of 3.0%.
Food sales performed better than general merchandise sales, with food increasing by an average of 2.0% and general merchandise jumping by 1.3%.
The encouraging figures come amid a slew of administrations as companies struggle to refinance their debts as a result of a credit crunch.
Brands including Peacocks, La Senza and Past Times have all entered administration since the New Year.
Discount clothing retailer Select has performed best over Christmas with a 17.1% sales increase, according to the figures from Kantar Retail.
Fragrance Shop was the second best performer with a 13.2% increase, while Aurora Fashions, which owns Oasis, Warehouse and Coast, came in third with a 13.0% like-for-like rise.
The worst performer in the research compiled by Kantar was gaming retailer Game, followed by electronics retailer Comet and jewellery chain Theo Fennell.
Game recorded a 15.2% like-for-like sales decrease, while Comet and Theo Fennell saw 14.5% and 11.0% decreases respectively.
Christmas trading updates being released by the major retailers are not uniform and have ranged from the four weeks of December to the 18 weeks leading to 7 January.
Separately, the latest online-only figures from the IMRG Capgemini e-Retail Sales Index, suggest shoppers in the UK spent a total of £7.9bn online during December, a 16.5% increase year-on-year.
Across the year consumers spent £68bn online in 2011, representing a 16% increase on the previous year. IMRG is forecasting online sales will continue to surge in 2012, growing 13% to approximately £77bn.
Follow Matthew Chapman at @mattchapmanUK