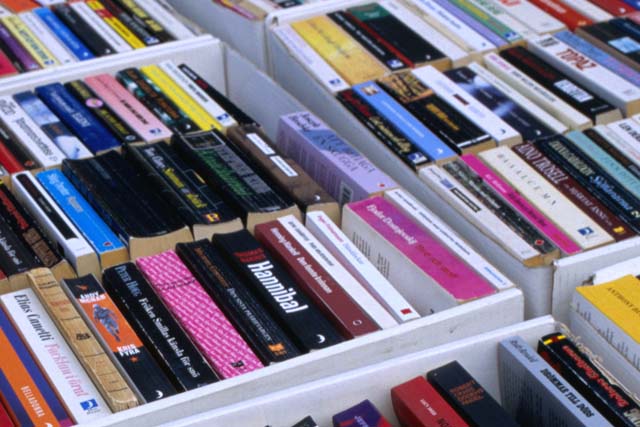 There is logic and then there is love. We are in the process of attempting to downsize, and in the battle of books vs shelf space, books are winning hands down. Logic dictates I should have a Kindle and not be so literally weighed down by books; but love dictates that I remain wedded to my paperbacks. Their beautifully designed covers and the sheer comfort afforded by their physical presence means I simply cannot give them up.
Support for my continued reliance on analogue media comes in the somewhat unlikely form of Facebook's Ben Barry, who heads the social network's Analog Research Lab. He recently told Fast Company: 'Obviously digital communications and the internet are far superior for most information delivery, but there are certain things when committed to physical form, it elevates their importance. It gives them this preciousness.'
This is a preciousness that is recognised even by digital-savvy teens, according to 'Born Free' - a new international study by Research Now. It found that teens from the US, Poland, Germany and the UK generally had more favourable attitudes toward traditional print or TV ads than online executions. About 30% of the teens surveyed liked to talk about non-digital ads with their friends.
Roughly half of US, British and Polish respondents recalled traditional ads, but less than a quarter said the same about online ones. Half of British teens were more annoyed by online ads. In light of the ever-increasing time that teens spend online, logic dictates they are exposed to more online advertising and, as a result, would naturally cite them as more annoying. Nonetheless, that doesn't mean we should not reconsider our approach to analogue communications.
The web has cannibalised traditional print communications, but the opportunity for brands to cut through to create something of high quality - and, most important, something so precious that consumers will want to keep it on the shelf - should not be overlooked.
THE UPSHOT
What brands should know about rethinking analogue
The pursuit of preciousness
In the rush to embrace 'digital first', brands are at risk of dismissing traditional marketing platforms out of hand. While the immediacy of online and the conversational nature of social media present huge opportunities for brands, developing high-quality creative to stand out remains a powerful marketing tool.
Beware of the backlash
The 50% of British teenagers who find online advertising annoying are not alone. The fact remains that much online advertising, particularly in the context of social-media platforms, is both clumsy and blunt. Facebook feeds declaring friends are 'fans' of Heinz Baked Beanz, for example, are neither engaging nor clever.
Recognising change
Marketers must beware of an over-reliance on an 'audience of one'. Just as Blockbuster's 2002 press release declaring that online video rental would only ever be a niche market should send a shiver down the spine of any thinking marketer, failing to recognise that, regardless of your personal preferences, Kindles will revolutionise the publishing industry, is brand suicide.
Nicola Kemp is Marketing's head of features. Follow her on Twitter: @nickykc