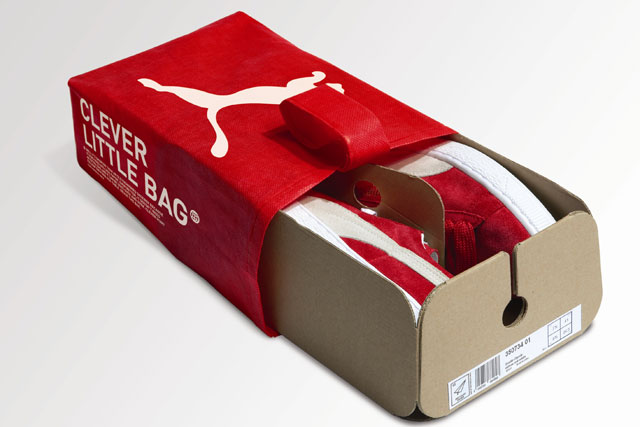 Marketing is searching for its soul again.
It used to be rich in the beginning. Marketing was the first planning. It was lauded as the voice of the consumer in what rapidly had become one of the most successful ways to create a successful company: management theory and practice.
As a function of this, marketing informed the key aspects of a company. Product development. Pricing policy. Distribution channels. Promotion.
But marketing's "killer app" was something much more important, and much more upstream. It was (or was supposed to be) the key generator of unique selling points. Marketing was aimed at creating better products to start with. Products that would sell themselves.
It was easy then. Technology was pre-digital and the product cycles were longer. A technology advantage was a more sustainable proposition. Then came the double whammy of a digital technology boom coupled with cheap Asian labour, and suddenly we had plenty of everything. It had never been easier to make things, whether consumers needed them or not. And, in every category, they looked mostly the same.
And that was the downfall of marketing. It got pressured by the need to sell. It reduced itself to just artificially differentiating parity products. It became comms. It dumbed down. It diluted its ethics. It got knocked out of boardrooms and accused of taking the planet to hell in a shopping cart.
In the minds of consumers, marketing and advertising got glued together at the bottom of the trust heap, snake-pitting with politicians and journalists.
But, in recent months, there are signs of a new pilgrimage to save marketing's soul. Our business press is full of articles about marketing reinventing itself. Some of them ooze maturity, even earnestness: there are plenty of mentions of FMCG brands embarking on more responsible product strategies, of sustainable marketing ideas such as Puma's Clever Little Bag and of rebranding marketing internally. Moving it upstream again.
One of the most memorable quotes was: "The product should sell itself, and if it doesn't, you should look at the product." Rosser Reeves would approve. And the book we all should be reading? Tell The Truth, by Sue Unerman and Jonathan Salem Baskin.
Mother pitched into the trend in a recent Campaign article. Its Euro 2012-related project for The Rig Out magazine is described as its "modest attempt to embrace trends such as the move from 'making people want things' to 'making things people want'".
And what people want seems to be not just the product specs themselves, but user experience - as Apple, the most valuable company in the world, proves time and time again.
In another curious instance of brilliant synchronicity with the zeitgeist clock, yet another article defined the planners of the future as "user experience architects". More than comms, more than campaign, more than media, more than information architects. But all together. More upstream.
Obviously, something is brewing. It could be just a fad, soon to be squashed by the merciless logic of the global competitive marketplace, or it could be for real. Time will tell.
But, if it is for real, if the USP is coming back - will it require re-engineering of marketing agencies (in all their guises) as well? What sort of skills may we require for the new "extreme upstream" planning world?
Will we search for more mavericks like Steve Jobs, who have a gut feel for what people want even if they are not able to articulate it themselves (which makes traditional consumer research a bit limited)? The "intuitive planning"?
More planners with a kaizen mind, brilliant at figuring out through their forensic knowledge of consumers, category and manufacturing process what new inflections to the product and its experience might be successful in the market? The first true "McKinsey planner"?
Will we see the planning function in-sourced to clients as part of their NPD and manufacturing process, with comms as a spin-off?
And what about creatives? The usual magic wand-wavers or more "surround-sound" creatives, hybrids of Jonathan Ive, Norman Foster and Mark Zuckerberg, doers as much as thinkers, as natural partners for such planners?
It is great to play like this, isn't it, safe in the knowledge that our mortgages are still going to be paid off by doing brilliantly what we have done so far. And, yet, it seems that there is an opportunity for planning to stretch further. It has already been doing it downstream; now it may also go extreme upstream.
Finding our soul again may turn out to be the most interesting marketing development of the next decade.
Lazar Dzamic is the planning director at Kitcatt Nohr Digitas.