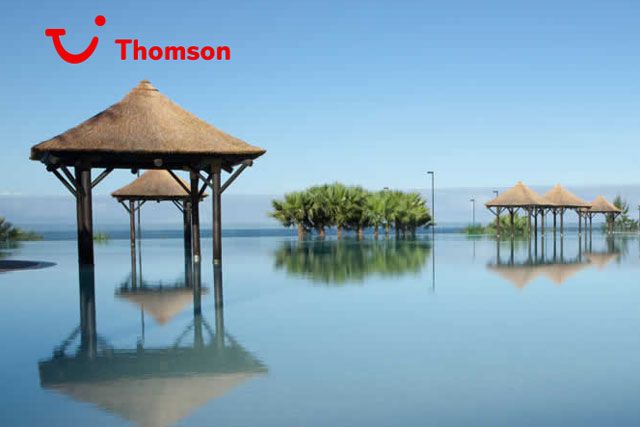 The group made a statutory pre-tax profit of £144m, compared to a pre-tax loss last year of £73m after the impact of merger costs and the volcanic ash cloud in 2010.
Underlying pre-tax profit jumped from £280m last year to £360m.
TUI's positive results come after the tour operator's rival, Thomas Cook, secured a £200m safety-net from its banks after issuing three profit warnings in the space of a year. It has also delayed the announcement of its own full-year results.
In TUI's "record" past 12 months, its underlying operating profits increased 18% to £471m, "despite the challenging geopolitical and economic environment".
Peter Long, TUI Travel chief executive, said: "We are very pleased with our robust performance in 2011 and have delivered another year of profit growth, against a backdrop of unrest in key North African destinations and weak consumer sentiment in some source markets.
"The UK, Nordic region, Belgium, the Netherlands, Canada and Austria delivered record results.
"These achievements reflect the strength of our strategy to increase differentiated and exclusive product sales, increase controlled distribution with a focus on online to enhance our customer access and reduce distribution costs, and our delivery of the turnaround and cost efficiency programmes."
Last week TUI announced the promotion of Jeremy Ellis to the role of marketing director.
Follow Loulla-Mae Eleftheriou-Smith on Twitter @LoullaMae_ES