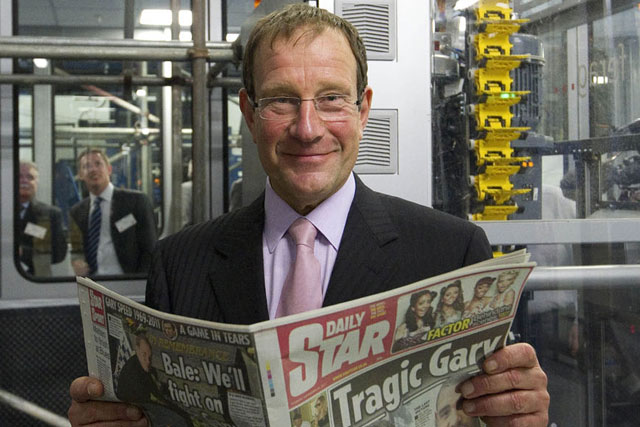 The price increase will take effect this Sunday, 7 October. It follows the title's cover price increase in July, from 50p to 80p.
News International has said the Sun on Sunday will continue to be priced at 50p until the end of the year.
The Sunday Mirror, meanwhile, is priced at £1.
Desmond's move comes as he battles to safeguard Daily Star Sunday readers against Rupert Murdoch's marketing-leading Sun on Sunday.
The Daily Star Sunday reported an average audited circulation figure of 439.621 in August, compared to 744,981 a year ago.
The Sun on Sunday reported an average circulation of 2,133,616 in August, while the Sunday Mirror reported a circulation of 1,101,206.
Follow @johnreynolds10