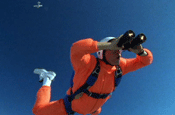 The EGS appointment follows a creative pitch in May that saw Hooper Galton win the account. EGS is working with Rightmove on the selection of a media buying agency.

EGS will also work alongside Hooper Galton as Rightmove introduces a brand strategy using both online and offline marketing.

Rightmove previously used Equinox Communications to handle its media planning and buying, but has appointed EGS ahead of plans to increase its media spend from £2 million to £5 million to differentiate itself from increasing competition.

Despite the slowdown in the property market, Rightmove receives more than 29 million hits a month, ranking it the most visited property site and one of the UK's top 20 sites.

Rightmove, which launched in 2000, lists properties from 90 per cent of the UK's estate agents.

The company has also launched an overseas service and moved into the holiday homes market with the acquisition of Holiday Lettings.