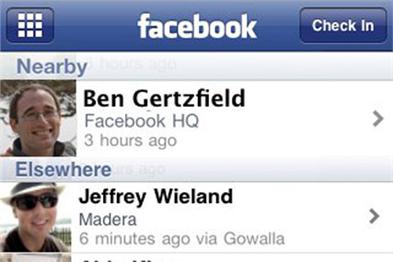 To some, social networking remains a fad, perpetuated by narcissistic nonsense where people tell their 'friends' what they had for breakfast.
Analysis of Kantar Media's Futureproof data suggests that rather than a passing fad, social networking could lead to 2011 once again being christened the year of mobile...
2010 was a turbulent year for social media. MySpace and Bebo both struggled despite a desperate rebrand and change of ownership respectively.
Then there are the runaway trains of the $50bn behemoth Facebook, which last year became a Hollywood smash and potential Oscar nominee, and Twitter, where Justin Bieber and his fellow Twitterati live life in sub-140 characters.
Kantar Media's Futureproof study documents the changing fortunes of these networks and pinpoints a common theme of the success of Facebook and Twitter in 2010, one which competitive networks are likely to continue developing in 2011 - mobile integration.
Futureproof data demonstrates the increasing importance of mobile internet use and shows significant growth of mobile social networking in 2010.
Forty four percent of 'frequent' social network users have accessed Facebook via a mobile device, up from 30% in 2009, with half now accessing every day.
Perhaps unsurprisingly, frequent mobile social media users are young, trendy, tech savvy, affluent and, crucially, willing to pay for content (so long as it's right for them).
So what does all this mean for advertisers? Well, not only are mobile social network users attractive in terms of their potential spending power, but also in terms of their influence over others.
These people are highly connected (they are using social networks, after all) and are most likely to be seen by their peers as experts across various commercial categories and they are able to convince others of their opinions.
This makes them influencers on other people's buying decisions. In other words, these frequent mobile social media users are most likely to be the mavens and Influencers across all product categories tested on TGI.
Analysis of Futureproof data within the mobile phone category shows frequent mobile social media users as the category experts. Compared to the population as a whole, they are:
Twice as likely to be able to convince others on their opinions of mobile phones (32% likely vs 16% of pop)
Three times as likely to be able to give a large amount of information on mobile phones (17% vs 6% of pop)
More than twice as likely to have spoken to many different people about mobile phones (24% vs 11% of pop)
These mobile social media users are not just cutting edge in terms of techno geekery. They are fashion-conscious hipsters too, whose expertise extends across various commercial categories including clothing.
Here they are much more likely to be Influencers (26% vs 18% of the population) and also to be clothing mavens and be able to give a large amount of information on clothes (15% vs 7% of the population).
Not only are frequent mobile social media users valuable advertising targets in terms of their profile and influence, but they are much more likely to find internet advertising useful in helping to make purchase decisions.
Indeed, almost as many say internet advertising is the most useful as do television, which is not the case for the overall population.
Looking ahead into 2011, we would anticipate this trend to progress even more quickly as the growth of smartphones and other internet-enabled mobile devices (hello, iPad) continues to penetrate the mainstream.
With the increasing prevalence of location-based services utilising both mobile and social technologies, e.g. Foursquare, Gowalla and crucially, Facebook Places, it could be that 2011 is finally the year that mobile and mobile advertising goes social.
Euan Mackay, associate director, Kantar Media