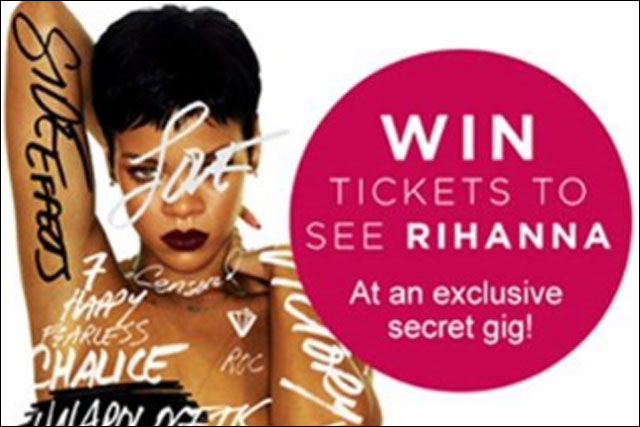 The clothing brand and the singer started collabarating earlier this year, and are also planning a spring 2013 fashion collection called Rihanna for River Island.
The gig is at a secret location and forms part of Rihanna's '777' tour, in which she will play in seven cities in seven countries, over seven days.
River Island has launched a series of online competitions giving customers a chance to win 250 tickets to the gig via its Twitter feed and Style Insider blog.
It is also distributing 1.5 million promotional cards for a download of a bonus track of Rihanna's number-one single, 'Diamonds'.
Josie Roscop, marketing director at River Island, said the brand was "giving exclusive access and content by bringing fashion and music together in a way we think our customers will love".
The brand's Facebook page has 1.3 million fans.
Follow @DanFareyJones