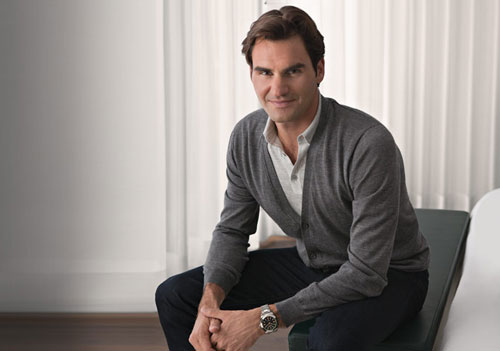 Rolex, which becomes the first brand in six years to retain first position in consecutive surveys, was voted the winner by a sample of nearly 3,000 consumers, a process overseen by an expert council that included Nicola Kemp, Marketing's head of features.
The luxury watchmaker shares the list with an array of premium and prosaic brands. Troubled airline British Airways clearly still resonates with consumers and was up from 33rd last year to fourth place in this year's ranking.
It is followed by arguably the most famous soft drink brand, Coca-Cola (fifth), while Google and hotel group Hilton trailed in sixth and seventh.
Of the new entrants in the top 20, perhaps the most surprising was Heathrow Airport in eighth, with 71% of the UK public and 80% of Londoners deeming it a "Superbrand".
Food and drink brands were more prominent in this year's list compared with last year's ranking. Kellogg's (ninth), Heinz (12th) and newcomer Nescafe (20th) all made the league table.
Other newcomers included Disney in 16th and Facebook in 14th, the latter's debut reinforcing the notion that social media has become instilled in consumers' lives. However, its more nimble rival Twitter failed to manoeuvre into the top 20 and was ranked 86th.
Of the more established, institutional brands, many of which have faced recent financial, reputational and Jimmy Savile-related challenges, the BBC, Marks & Spencer and BP are clearly still favoured by the British public, ranking 13th, 17th and 18th respectively.
Stephen Cheliotis, chairman of the Superbrands expert council, said: "As consumers remain unsettled and fearful over what feels like endless economic doom and gloom, malpractice in key institutions and a weakening position for Britain in a changing world, it is perhaps no surprise that we are turning to reassuringly familiar brands that we have know throughout our lives."
Top 20 Consumer Superbrands 2013
1
Rolex
2
Apple
3
Microsoft
4
British Airways
5
Coca-Cola
6
Google
7
Hilton
8
Heathrow Airport
9
Kellogg's
10
Mercedes-Benz
11
BMW
12
Heinz
13
BBC
14
Facebook
15
Lego
16
Disney
17
Marks & Spencer
18
BP
19
Dulux
20
Nescafé