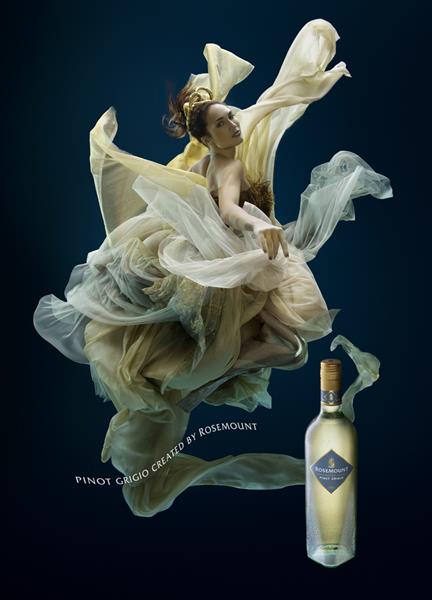 RKCR/Y&R has created a new print ad for wine-maker Rosemount, as the brand aims to reposition itself as a "creator" of wine.
Every wine, from Chardonnay to Merlot, is characterised as a female genie emerging from the wine bottle in a haze of colour portraying the drink type.
The print campaign is supported by online and TV work.