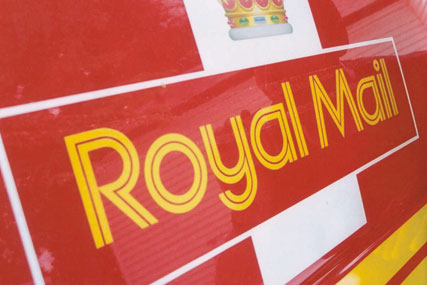 The system allows rich media to complement direct mail without using embedded chips or quick response codes, but instead using triggers contained within mail art and design.
It was developed by the Royal Mail's Door to Door Unit and digital agency Digital Space.
Consumers with smartphones must download the free Digital Space app to see the rich media, which could direct users to Facebook pages, videos or other media. The app will be available shortly from the Apple and Android app stores.
Images can be incorporated into any design, without the need for special inks or printing.
Dave Smith, chief customer officer at Royal Mail, said: "This landmark partnership means that Royal Mail is the first postal company in the world to offer digital watermarking technology to its customers.

"This solution combines the strengths of the post and the internet. Digital watermarking technology means that a leaflet or mailing can open the door to a journey in the online world. By using this technology, businesses can ensure their mail campaigns are as effective as possible by linking directly to their websites, videos and even social network pages."

"By scanning a picture on their post, someone could link through to a video of a holiday destination or a chef preparing their favourite meal. The possibilities are endless."
The Royal Mail has been earmarked for privatisation, with the Postal Service Bill passing through the House of Commons in January, but House of Lords' approval is pending, with line-by-line scrutiny of the Bill to continue in the Lords' next week ahead of a third and final reading.
Prices for bulks are to increase by 7% in 2011, following approval by post regulator Postcomm to stem £157m losses from 'access' activities last year - but the move has angered both the DM sector and magazine publishers.