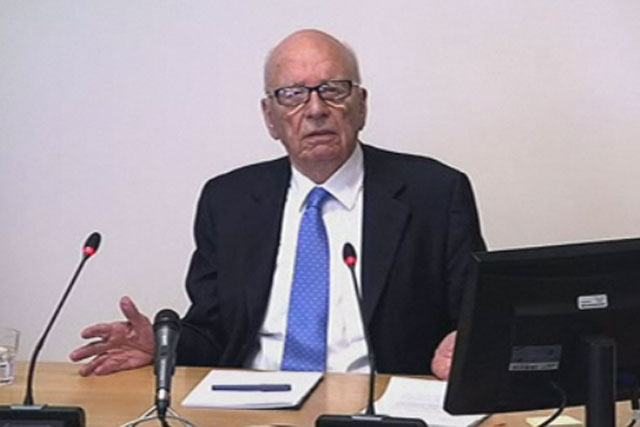 The report published today (1 May) suggests that James Murdoch stil had a case to answer even though he might not have seen the "for Neville" email, which suggested hacking was more widespread than one "rogue reporter" at the time of the Gordon Taylor settlement in 2008.
The report states, Murdoch's "lack of curiosity – but wilful ignorance even – subsequently is more astonishing".
The document also states that due to the culture at the News of the World and "lack of effective corporate governance" at News Corporation and its UK publishing arm News International, Rupert Murdoch is "not a fit person" to exercise the stewardship of a major international company.
However, including the line about whether Murdoch being a "fit person" significantly divided the committee. It resulted in four conservative members of the 10-strong committee refusing to support the report in the House of Commons, undermining its significance, weight and authority.
Louise Mensch, a Conservative member of the committee, said the line about Murdoch not being fit was suggested by Labour member Tom Watson for personal reasons, and said that the resulting split along party lines had undermined the report's credibility.
The committee did agree unanimously that Les Hinton, the former executive chairman of News International (NI), is explicitly accused of misleading parliament, as is Colin Myler, former editor of the News of the World, and legal affairs manager Tom Crone.
Hinton, Crone and Myler could now be found to be in contempt of the House of Commons. It is too early to say whether they will be pursued.
The report concluded that if at all relevant times Rupert Murdoch did not take steps to become fully informed about phone-hacking, he "turned a blind eye and exhibited wilful blindness to what was going in his companies and publications".
News Corporation said it is "carefully reviewing the Select Committee's report and will respond shortly". A company statement added: "The company fully acknowledges significant wrongdoing at News of the World and apologizes [sic] to everyone whose privacy was invaded."
NI closed the News of the World in July last year amid escalating public and political pressure following the revelations about the extent of phone hacking at the newspaper.
Separate to the select committee's report, the Leveson Inquiry is separately looking into the culture, practices and ethics of the British press.
Last week, Rupert and James Murdoch appeared in front of the Inquiry.
Follow Maisie McCabe on Twitter @MaisieMcCabe