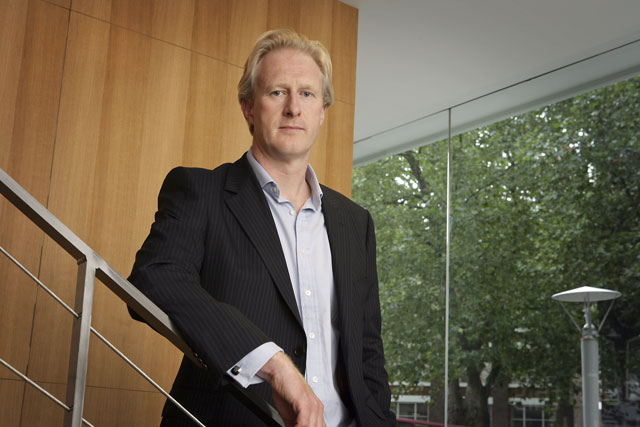 Name: Russ Lidstone
Job: Chief executive, Euro RSCG London

The reason I got into advertising was ... I fell in. I thought I wanted to be an academic, but then I got a job with a small company called Coca-Cola doing ethnographic research. From there, I went into planning, and an advertising career was hatched.
The campaign I'm most proud of working on is ... Dulux "let's colour". The TED award, etc, was all down to me.
And the campaign I pretend I wasn't responsible for is ... SavaCentre, circa '96. Ultimately, I'm not responsible for any campaign - it's a team effort - but Robert Smith was responsible.
My favourite campaign created by someone else is ... Gatorade "replay", where popular culture, sporting dreams, commercial nous, a great idea and integration meet.
The best moment of my career so far is ... seeing Mick Mahoney in shorts.
While the most embarrassing moment was ... eating a fertilised chicken egg and nearly being sick in front of 20 dignitaries at the IPA/UKTI trade mission to China. The only saving grace was that Chris Macdonald did the same thing.
The best celebrity I've worked with on a campaign is ... Gerry Moira (I did get his autograph).
The person I'd most like to work with in the industry is ... Bert Cooper. I like the shoes thing and am going to introduce it here.
The people who've had the biggest influence on my career are ... Jim Hytner (he got me into this game) and Leslie Butterfield (showed me the planning ropes).
The best piece of advice I've received during my career is ... "I'll never take you off the court for missing a shot, but I will take you off for not taking a shot," from a former basketball coach.
If I wasn't working in advertising, I'd be ... working in a chip shop or the lead singer of Radiohead.
In ten years' time, I'll be ... still paying off my London 2012 ticket debt.