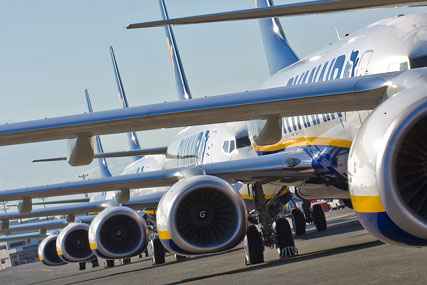 Consumers can make bets with online chips through the Ryanair website, or while playing online casino games, poker and sportsbetting.
Ryanair believes its half a billion visitors to the site per year will boost its betting partnership with 888.com.
Stephen McNamaras, communication's director at Ryanair, said: "Ryanair already delivers Europe's lowest airfares and with 888.com we now deliver the best online gaming entertainment to half a billion annual visitors to Ryanair.com.
"The world's first poker tournaments featuring Ryanair flight vouchers as prize money are sure to excite gaming and travel fans throughout Europe who will also find casino, bingo and sportsbetting on Ryanair.com."
Last week the budget airline was slammed by the Advertising Standards Authority for cashing-in on two press ads featuring "offensive" images of its cabin crew, posing in their underwear.
Follow Loulla-Mae Eleftheriou-Smith on Twitter @LoullaMae_ES