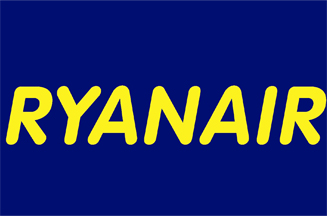 The airline is hoping to axe 90% of its baggage handlers and instead allow passengers to carry their own luggage to the plane.
The move has been met with dismay by the airport industry amid concerns that it will make the already tedious security check in process even longer. There is also concern that travellers with bulky luggage to carry are unlikely to splash so much cash in Duty Free.
Ryanair's chief executive Michael O'Leary, commented: 'What it means is no more waiting at the carousel, no more losing your bags, no more wasting your life in over-priced airport terminals.'
Budget airline Ryanair has taken no-frills to new levels and also has plans to introduce a charge to use the toilets onboard. The airline plans to reduce the number of toilets onboard in order to cram in more seats.
Additionally from October the airline is abolishing check in facilities and will instead demand that all passengers check in online.