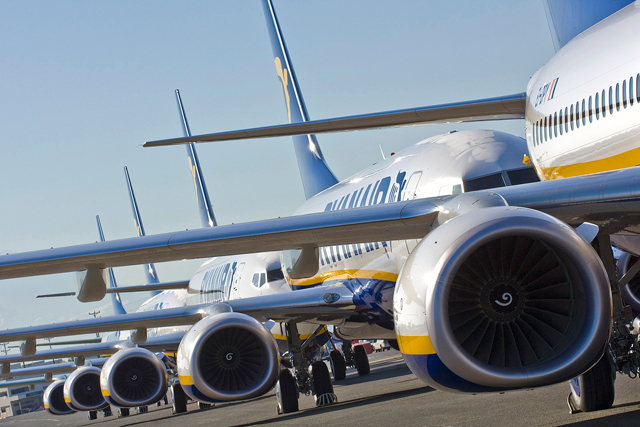 The budget airline reported the three months to 31 December 2010 showed a 22% increase in revenue to €746m, up from €612m the previous year.
Michael O'Leary, chief executive, Ryanair, said: "This small Q3 loss of €10m is disappointing, as we were on track to break even, but earnings were hit by a series of ATC strikes and walkouts in Q3, compounded by a spate of bad weather airport closures in December.
"The scale of these disruptions is evident by the fact that we cancelled over 3,000 flights in Q3, compared to over 1,400 cancellations during the previous fiscal year."
O'Leary said Ryanair's full-year results will show a net profit and is "confident" it will be towards the "upper end" of previous forecasts of €380m and €400m after tax.
Earlier this month, a Spanish court told the low-cost carrier that it is illegal to charge passengers who forget to print their boarding passes.