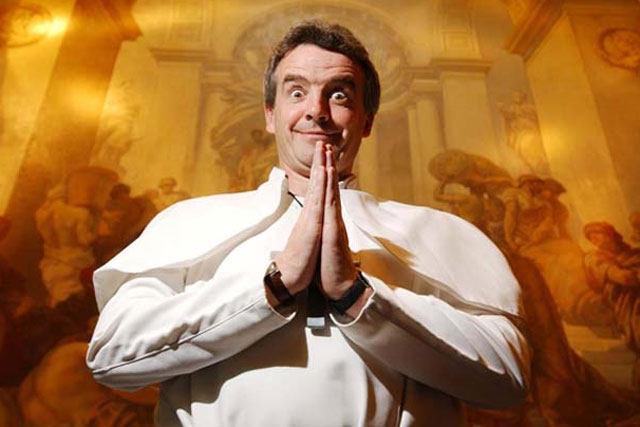 This marks a shift in strategy for the carrier, with its chief executive, Michael O'Leary, having previously labelled global warming "horseshit".
Ryanair will incorporate the activity into its winter campaigns online and in print. A spokesman said the activity is expected to run in addition to its price-led message.
O'Leary claimed on Monday that his airline is the "cleanest" and "greenest" in the world, as Ryanair reported E156.6m (£138m) in pre-tax profits for the three months to 30 June.
He described his fleet as low on CO2 and noise emissions, in comparison with the "high-fare, fuel-surcharging, flag-carrier competitors who continue to operate older, inefficient, gas-guzzling aircraft".
However, Ed Gillespie, co-founder of sustainability communications agency Futerra, said the campaign would not benefit Ryanair as a brand.
He said: "It makes its claims based on price; calling itself green is not going to change consumers' purchasing decisions.
"Making an eco claim based on a newer fleet is not helpful if the product or service is incredibly environmentally impactful in the first place."

O'Leary on the environment
"The best thing we can do with environmentalists is shoot them. [They] want to make air travel the preserve of the rich. They're Luddites."(2005)
"The… airline business is… mostly run by… spineless nincompoops who don't want to stand up to the environmentalists and call them the lying wankers that they are." (2005)
Ryanair's Michael O'Leary on the environment, agencies and the recession: 10 outrageous quotes