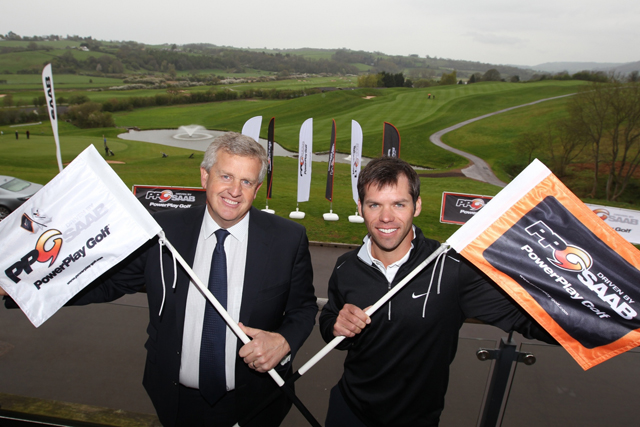 The aim of the organisers of the event, which is backed by golfers such as John Daly and Colin Montgomerie, is for Powerplay to revolutionise the sport in the same way as Twenty20 modernised cricket.
PowerPlay will comprise a nine-hole game aimed at those who find normal golf tournaments too long. It has been trialled in 30 countries at 400 golf clubs.
The format also features an extra black flag in a more difficult position on each green, which players can aim at to score double points when they instigate 'PowerPlays'.
Automotive brand Saab has already signed up as the headline sponsor for the first Power-Play Golf event, which takes place at Celtic Manor Resort in Wales on 30 May.
Sponsorship experts believe that the support of leading players such as Paul Casey, Gary Player and Ian Poulter means that PowerPlay has a strong chance of success.
'The PowerPlay format has been in development for a few years, but with (sports marketing agency) IMG, Sky and now sponsor Saab behind it, PowerPlay could really take off,' said Angus McGougan, business director at sponsorship agency FastTrack.
'It has real potential as it offers fans a completely different experience from traditional tournaments and, if successful, we could see the emergence of specialist players, as has happened in other short-form versions of sports,' he added.
Marketing support for the debut event, which will be shown on 18 TV channels globally, will run across print, online and PR.
Cricket has been given a much-needed fillip by Twenty20 cricket, which is generally accepted to have revitalised interest in the game, domestically and internationally.
Domestic Twenty20 cricket secured Friends Life as a headline sponsor in 2009, with soft-drinks brand Rubicon providing second-tier support.
The tournament previously ran with four equal partners but changed its strategy after striking a three-year-deal with Friends Provident (which rebranded last month as Friends Life).
Friends Life had previously been a title sponsor of the domestic 50-over competition, the Friends Provident Trophy.
Other sports, such as snooker and darts, have also launched shorter-format versions in recent years.