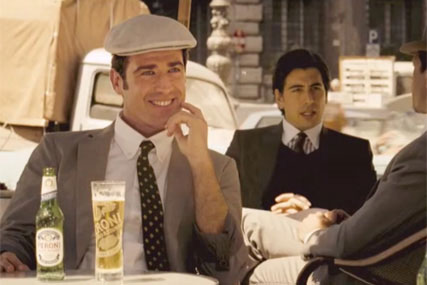 It is understood that MEC won the business after a final showdown against sister WPP agency MediaCom.
Interpublic's Initiative was also shortlisted but dropped out of the process earlier this week.
The move means the incumbents MPG Media Contacts, which worked on the £4m business in the UK and Carat in Italy will no longer work on the account. MEC held the account in Slovakia.
SABMiller's range of brands include Peroni Nastro Azzurro, Grolsch, Miller Lite, Cristal, Carling Black Label, Crown Lager and Bulmers Original cider.
MEC will work on SABMiller's media campaigns across Europe, including in the UK, Ireland, Italy, Hungary, the Czech Republic, Poland, the Netherlands and Slovakia.
The review process was led by Yvan Goupil, European head of insights at the brewer, from SABMiller's headquarters in Zurich, Switzerland.
SABMiller has made a number of changes to its roster this year. Arc was appointed to Peroni's direct marketing account in February and Holler was awarded Peroni's digital business in June.
Last week Campaign revealed SABMiller was looking to consolidate its UK advertising agency arrangements for the Peroni Nastro Azzurro brand through a review being held by The Observatory.
Stefan Homeister, marketing and sales director, SABMiller Europe, said: "I am delighted by the decision we made to partner with MEC.
"Thanks to this move, we will extract more value from our media investment whilst enhancing the effectiveness of our communication planning and our ability to transfer knowledge.
"Because it benefits all and every country involved, the appointment of MEC will also reinforce our ability to build our brands and serve our consumers better.
"In that sense, it is a perfect illustration of our ambition to be the most local of the global brewers."
Follow Maisie McCabe on Twitter @MaisieMcCabe