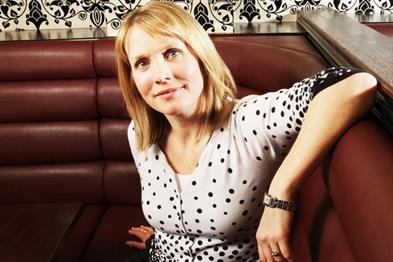 Warby takes up the role on Monday 30 January and will have responsibility for all Sainsbury's marketing activity, reporting to group commercial director Mike Coupe.
She will oversee 100 marketers across functions including brand communications, non-food marketing, customer insights and loyalty.
Warby left Heineken in June in order to "seek a new challenge" after seven years with the company.
Sainsbury's was left with a marketing leadership gap late last year after both Horgan and Claire Harrison-Church departed from the company.
Horgan had been hired in August but had yet to join the company. Harrison-Church, the director of brand communications who was due to report to him when he took up the role, had been covering it in the meantime.
Harrison-Church was responsible for the introduction of Sainsbury's new 'Live Well For Less' positioning.
Overall responsibility for marketing has sat with Coupe since summer 2010, when then marketing director Gwyn Burr took up the role of customer service and colleague director.
Sainsbury's was dealt a further blow earlier this month when rival Morrisons poached its head of non-food marketing Rebecca Singleton to be its new marketing director.
During her time at Heineken, Warby was responsible for brands including Foster's, Strongbow and Kronenbourg.
Before being promoted to marketing director at Heineken, Warby was the drinks firm's innovation director.
Follow Matthew Chapman at @mattchapmanUK