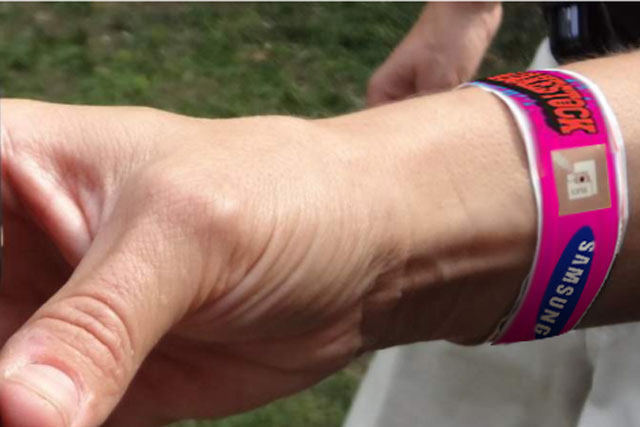 The wristbands, with RFID technology, will be read on arrival and validate people's entry. There is an option for holders to link them to their social media profile or use them to enter competitions associated with the events.
The first gig to use the technology will be Red Hot Chilli Peppers on 23 June, followed by the Wakestock festival at the start of July.
According to Samsung, it is preparing a way for festival goers with a near field communication (NFC)-enabled phone to be able to use it as their ticket at future events.
Denzil Thomas, business director at Billington Cartmell Music, who conceived the association, said: "NFC is still not widely understood, so we wanted to create a groundbreaking way to demonstrate the power of Samsung's leading NFC-enabled devices to consumers. Pretty soon NFC will be ubiquitous in ticketing, it's been great to have Samsung kick it all off in the UK."
Last month, Everything Everywhere announced it was running a trial on ticketless payment systems for Stagecoach buses, using NFC technology.
Follow Sarah Shearman on Twitter @Shearmans