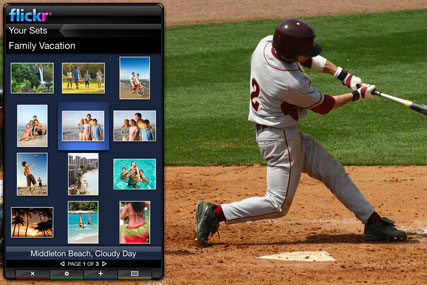 Select Samsung flat-panel HDTV models will allow TV viewers to access internet content and services such as Flickr, Yahoo News, USA Today, YouTube and eBay.

The services will be powered by the Yahoo Widget Engine, which allows web-based channels or websites to be viewed through a TV set.

The service, to be called Internet@TV – Content Service, will offer more content as developers use Yahoo's open-platform to develop services.

Boo-Keun Yoon, executive vice-president of the visual display division at Samsung Electronics, said the new service would allow viewers to interact with web services on a level "way beyond" passively watching broadcasts. "It is no doubt the future of TV," he said.

The service will be available in 13 countries this year, namely the UK, US, Canada, Mexico, Germany, France, Italy, Spain, The Netherlands, Denmark, Norway, Sweden, and Finland.