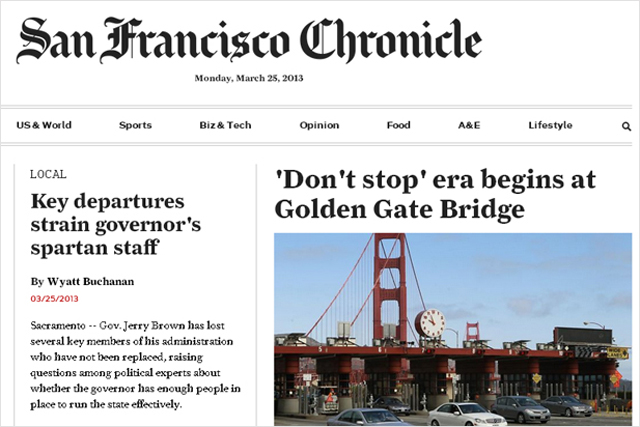 The Chronicle follows the Washington Post, which last week announced its plans for a metered paywall, and its fellow Californian paper the Los Angeles Times. The LA Times put up its paywall in February.
News of the Chronicle's move comes as it is being reported that the Irish Independent and Irish Times are to begin charging for access to news content this year, according to a report in the FT.
The Hearst-owned newspaper has built a new site for its in-depth articles, columnists and photos, which will now reside at SFChronicle.com.
Continue reading this article on The Wall.