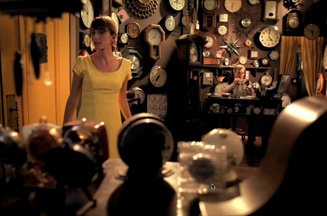 Moore has been awarded only a short-term, six-month contract due to the UK business' uncertain future, according to a spokeswoman for Sara Lee Household & Body Care UK.
Earlier this year, the US-based parent company, Sara Lee, announced plans to sell the UK division. Moore's former employer of 18 years, Unilever, is one of several potential buyers.
Moore will report to Nick van Holstein, UK president, Sara Lee Household and Body Care UK, and replaces Margaret Jobling, another former Unilever marketer, who moves to Cadbury as marketing director for the Dairy Milk brand later this month.
At Unilever, Moore was responsible for brands including Dove haircare and Surf and Radiant laundry products.
Sara Lee Household & Body Care UK owns brands including personal care range Sanex, the Radox bathing line, haircare brand Brylcreem and air-freshener Ambi Pur.
This year, the division has run several multimillion-pound marketing campaigns, including a £4.5m push for Radox.
It also announced it was bringing back the iconic 'Brylcreem Boy' to front campaigns for the brand.