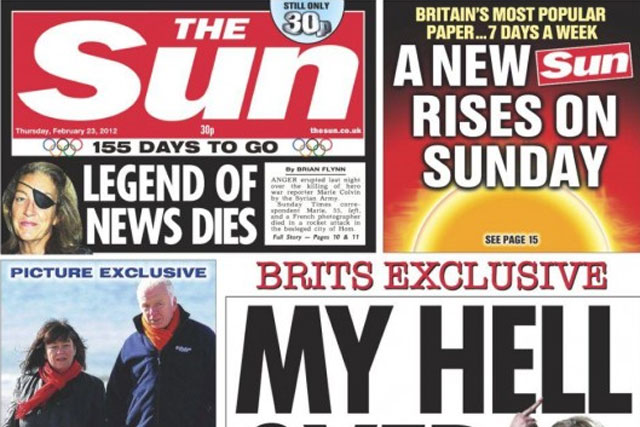 Media agency sources expect the Sunday edition to include advertising from O2, Virgin Media, EasyJet, Sky and Butlins.
The company has set 50p as the regular cover price, as opposed to setting a cover price of £1 and selling initial issues at half price as industry sources had been told earlier this week.
The £1 price point is the norm for The People, the Sunday Mirror and the Daily Star Sunday and was the cost of the News of the World before its closure in July last year.
Readers of the Saturday Sun would have got less for their 60p with the transfer of Fabulous magazine to the Sunday Sun, though it still includes TV Buzz magazine.
News International is understood to be spending £7m on marketing activity over the coming weeks to support the launch.

Rivals Trinity Mirror, Northern & Shell and Associated Newspapers have ramped up their marketing and media agencies predict they could collectively spend £7m on activity before the end of March.
Follow Daniel Farey-Jones on Twitter @danfareyjones