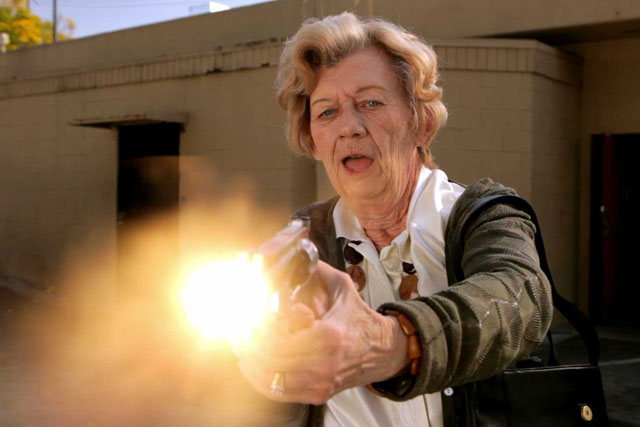 Score: 5
Agency fact file: The Brooklyn Brothers
Type of agency
Creative
Company ownership
Independent
Key personnel
George Bryant partner
Ali Alvarez partner
Jackie Stevenson partner
David Watson partner
Declared income
£3.9m (2010)
Total accounts at year end
13
Accounts won
4 (biggest: Butcher's Pet Care)
Accounts lost
2 (biggest: National Express – resigned)
Number of staff
50 (+22%)
The quirky creative shop (whose creative endeavours occasionally seem difficult to spot) subsequently picked up some fairly interesting medium-sized accounts, including Grazia, Breakthrough Breast Cancer, Butcher's Pet Care and Tate. Its only other loss was National Express, showing that the new-business machine seemed to be in working order.
The Brooklyn Brothers' output - or, rather, that which is possible to ascertain - also appeared to be ticking along. One particular highlight was the witty "being Henry" interactive film for the Range Rover Evoque that allowed users to decide the outcome in a "choose your own adventure" storybook. It was easy to miss, however, having been seeded online and shown at motor shows.
But - and this is a perennial complaint - other than those infuriating 118 118 ads, the rest of the agency's body of work seems to slip beneath the radar as much of it focuses on niche channels. This may make The Brooklyn Brothers appear forward thinking and modern, but arguably also allows it to avoid the creative scrutiny that others face.
Structurally, The Brooklyn Brothers also appeared to be moving further towards the PR space in which it seems most comfortable, with the hiring of the co-founder of Golden Goose PR Laura Wood, while the respected planner Tom Johnstone cut short his career there, returning to Abbott Mead Vickers BBDO.
So, all in all, a stable enough year for the independent agency. Whether the founders are happy to continue in this seemingly successful but rather obscure vein, or have the ambition to really make their mark in 2012, is up to them.
Score last year: 6
How The Brooklyn Brothers rates itself: 7
"Another jam-packed year and we've enjoyed every minute. We set the agency up to create truly modern ideas and delivering Land Rover's most successful global launch ever, persuading Iceland's president to make pancakes, welcoming Tate into the agency and winning EACA Euro Effies Agency of the Year have been amazing highlights. The business is in great shape and we've hired exactly the right talent to deliver another exciting Brooklyn Brothers chapter in 2012."