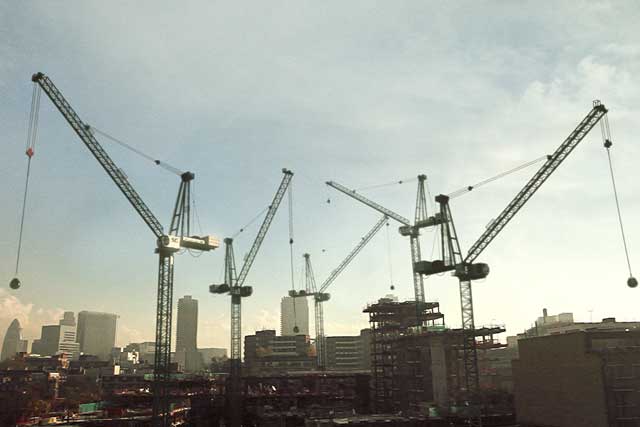 Score: 4
Agency fact file: JWT
Type of agency
Integrated creative
Company ownership
WPP
Key personnel
Toby Hoare chairman and chief executive, Europe
Russell Ramsey executive partner and executive creative director
Joseph Petyan executive partner
James Whitehead executive partner
Nielsen billings 2011
£171m
Nielsen billings 2010
£183m
Declared income
£54m (2010)
Total accounts at year end
41
Accounts won
17 (biggest: n/s)
Accounts lost
4 (biggest: Tourism Ireland)
Number of staff
428 (-1%)
But there's no need for Commodore James Walter Thompson to be spinning in Davy Jones' Locker just yet - and while there is no doubt that JWT has been taking on water at an alarming rate, all hope should not yet be abandoned. While Tourism Ireland, Rimmel, Dairylea and Baxters all departed (not good news), there was some action at the smaller end of the new-business spectrum. JWT also managed to get on the pitchlists for Vodafone and the BBC, showing that the agency's new-business function hasn't given up the ghost entirely, it's just struggling to convert big above-the-line business.
Where the agency has had greater success is in picking up digital accounts (often in pitches against pure digital agencies) and winning digital briefs from existing clients. Wins included Indesit, Milkybar, some projects from Mitchells & Butlers, as well as digital accounts for the likes of Imodium, Listerine and Benadryl.
While this provides evidence that JWT has had some success in proving its integrated credentials, it's difficult not to conclude that the agency should be doing better on things of a bigger scale.
JWT's problem doesn't seem to be with its creative product - Russell Ramsey has made great progress in transforming the agency's traditionally staid work into something rather more interesting. Some of its work for Kit Kat, Diesel, Debenhams and, most notably, the outstanding viral for Male Cancer Awareness Campaign shows tantalising evidence of the agency's potential. What is required is a shot of adrenaline to reinvigorate the agency as a whole - let's hope the new management team provides this.
Score last year: 5
How JWT rates itself: 7
"We set out to grow our business organically and create better and better work in 2011. This was the year of digital expansion for JWT, winning pitches for brands such as Listerine, Benadryl, Playcast and Kleenex against pureplay digital agencies. A decent year at Cannes, we were recognised for work on eight different clients. So, against our objectives, we'd score ourselves pretty highly. Oh, and Tony and Guy left."