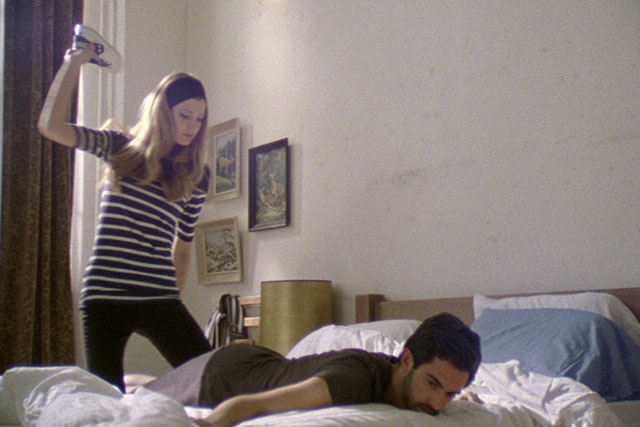 Score: 6
Agency fact file: SapientNitro
Type of agency
Creative and digital
Company ownership
Independent
Key personnel
Nigel Vaz senior vice-president and MD
Malcolm Poynton chief creative officer
Nielsen billings 2011
£16m
Nielsen billings 2010
£13m
Declared income
£108m (2010)
Total accounts at year end
35
Accounts won
14 (biggest: Ladbrokes)
Accounts lost
2 (biggest: Volvo)
Number of staff
815 (+67%)
The key, perhaps, is the creative investment that the agency made when it hired the former Ogilvy creative director Malcolm Poynton two years ago. It was under his direction that SapientNitro snatched a gold Lion at Cannes last year for its work on Foot Locker.
And its campaign for new client Ladbrokes, which linked the company's trading platform directly to "live odds" TV executions, was another sign that the agency is starting to deliver the holistic technical and creative product that the Sapient and Nitro merger hoped for.
Last year, SapientNitro also made acquisitions in the UK. It bought DAD, a digital and direct agency, bringing in additional real-time marketing capability and major clients including Sky and GlaxoSmithKline. Kinship Networking and its founder, Charles Wells, were also brought into the SapientNitro fold in July to beef up its performance in the social space.
Account-wise, SapientNitro was dropped from the Volvo roster and the agency resigned Foot Locker's above-the-line business in Europe. On the plus side, the agency won a raft of new business, including a place on the Marks & Spencer roster - now its highest-spending client in the UK.
In many respects, SapientNitro continued to suffer from the perception that it is a machine unsure of its own identity that relies on a huge India-based backend workforce. But under the guidance of its obsessive (in a good way) managing director, Nigel Vaz, the London office has an air of a laboratory where great things could be made. We're just waiting for more of it.
Score last year: 5
How SapientNitro rates itself: 8.9
"More than 30 creative awards (including a gold Cyber Lion and SXSW Innovation accolade), two acquisitions, a 70 per cent pitch conversion rate, 14 new accounts, 29 per cent organic growth (the fastest of any agency our size, anywhere). We still found time to get more involved with our community via the IPA, Nabs and Internet Week Europe. These fantastic achievements, combined with recruiting 326 talented people, resulted in an outstanding 2011 for us, on all fronts. Onward and upward!"