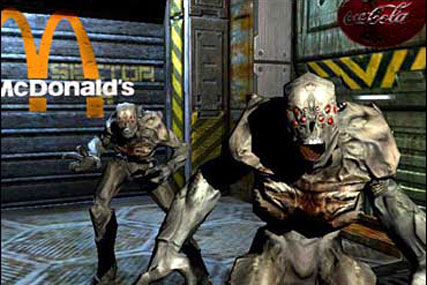 In its latest report, "In-Game Advertising: Market Assessment and Forecasts to 2014", Screen Digest examines the games advertising value chain and forecasts revenues going forward to 2014.

It includes data from a detailed survey of WPP's GroupM digital planners on how they and their clients regarded in-game advertising and in-depth profiles of the major games advertising operators.

A combination of audience media habits and the unique advantages of dynamic in-game advertising is forecast to drive spending to about one and a half percent of all digital advertising.

Despite short-term softness in all ad spend in 2009, particularly on emerging formats, Screen Digest believes dynamic in-game advertising is still set to boom in the longer term.

The format is said to enjoy numerous qualities, highly prized by brand owners and digital planners, that are proving increasingly hard to reach via other media: scalability, accountability, high levels of audience engagement, and positive brand associations.

Adam Smith, futures director at GroupM, said games were "proven recession-beaters" with an ad-funded online model that actually worked.

Smith, the man behind the numbers of Martin Sorrell's advertising forecasts, added: "There are many ways in which advertising can help evolve business models for video games and we have only just begun to explore that potential.
"Given gaming is now a mainstream leisure interest, in-game deserves the same consideration as mobile and social media."

The new report also reviews and forecasts the market for advertising on mobile games. Early adopters of in-game advertising, profiled in the report, include mainstream brands eBay, Kentucky Fried Chicken, Nike and the Barack Obama campaign.