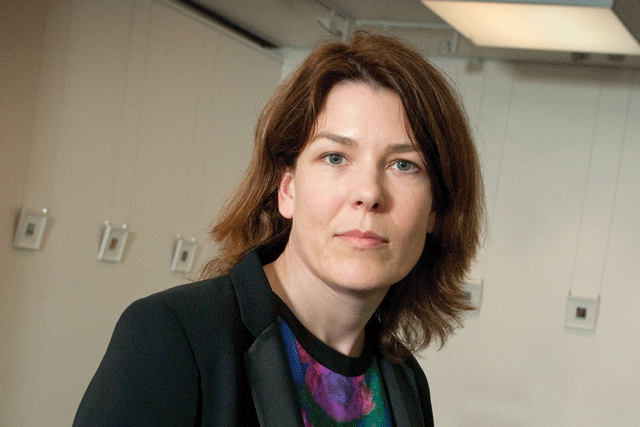 There's a chain of boutique hotels in Australia called Art Series. Last year, they came up with a novel promotion. Once your stay was up, you could keep your room until someone else booked it. If you got lucky and the hotel wasn't busy, that could mean an extra night or even a whole week.
So you got extra time and no extra room charges. The hotels got more revenue from your extra spend on breakfast, room service etc. They called it the Overstay Checkout and it was devised by Naked in Australia. Was this a one-off, crazy publicity stunt? Or is it evidence of a wider opportunity?
Gone are the days when bargain-hunting held any stigma. Discount shopping has moved from chavvy to savvy.
As the economic landscape has changed, our attitudes to value have altered profoundly. Gone are the days when bargain-hunting held any stigma. Discount shopping has moved from chavvy to savvy.
Today nearly 90% of Brits shop on a budget and nearly half of us are budgeting more than we were this time last year. We've been forced to re-evaluate our spending and at the same time new technology has made old forms of discounting seem more socially acceptable. People who would never cut a coupon happily use O2 Priority Moments, Groupon or Vouchercloud. It makes them look in the know, not in the red.
These savvy shoppers can no longer be pigeon-holed. Instead, they'll shop across categories from Primark to Prada. They'll happily mix and match brands that previously would have been like oil and water, at opposite ends of the pricing and socio-demographic scale. Every marketer needs interesting pricing and value strategies to attract the dwindling dollars.
And yet, in the main, pricing and promotions haven't changed at all. The BOGOF - boring as it may be - remains the default. That said, smart retailers are starting to use new technologies and some of the tricks of behavioural economics to disrupt the conventions more often.
For example, playing off loss aversion (flash sales), social proof (social buying sites like Groupon and Living Social), exclusivity (members-only discount shopping clubs like Achica or Half-Pint Chic), and by reframing their deals (like Marks & Spencer's "Dine in for £10", which got people to benchmark its prices against restaurants, not against other ready meals). But what else could we be doing?
There is a huge opportunity to make the search for value more fun and surprising. Les Binet and Peter Field's analysis of the IPA Databank proved that creativity, fame, and emotion - rather than rational messaging - are what drive effectiveness in communication (see page 42). So why not apply this to promotions and value propositions?
It fits with recent discoveries by neuroscientists about the way the brain works. I liked IKEA's reinvention of the classic coupon for a store-opening in Canada. Those who went along as a "human coupon" got a discount. The posters (complete with real participants) and print ads celebrating the birth of a new "human coupon" were wonderfully engaging and disruptive.
Disrupting pricing and promotions like this could bring some much-needed entertainment and life to the high street and boost its battle against the shift to out-of-town destinations and online. If we're stuck with austerity for some time to come, shouldn't pricing and promotions be a little more fun, a little more engaging? Creatives are rarely allowed near this, but maybe some additional creativity is exactly what we need.
Lucy Jameson is chief strategy officer at Grey London