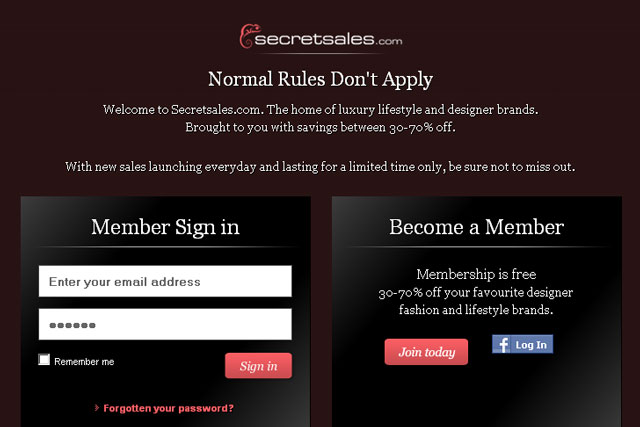 SecretSales.com is ramping up its marketing activity with the launch of an ad campaign onto TV today (10 September) with a six-figure spend over September and October.
SecretSales.com specialises in members-only online designer sales, offering consumers "luxury" brands at up to 70% off.
The creative work was handled by Big Al's Creative Emporium TV campaign and features two fashionista women camping outside a department store waiting for the sale to begin, only to oversleep and miss the sale.
The core message is to not miss out on designer bargains by visiting SecretSales.com instead.
Nish Kukadia, chief executive officer of SecretSales.com said: "With the continued rapid growth of the business, we wanted to make sure we had the right lead media partner in place. The biggest attraction for working with ARMignite/All Response Media is the way they approach planning.
"They understand what we need to achieve and how we can outsmart our competitor set by remaining nimble and acute to real time campaign optimisation with best of breed media buying. This, coupled with their proven track record with many different fast growing consumer online brands made them the right fit for us".
ARMignite's other online clients include giffgaff.co.uk, lovefilm, Made.com, webuyanycar.com, tombola.com and Graze.com.
<a href="https://twitter.com/nickbatten2" class="twitter-follow-button" data-show-count="false" data-size="large">Follow @nickbatten2</a>
<script>!function(d,s,id){var js,fjs=d.getElementsByTagName(s)[0];if(!d.getElementById(id)){js=d.createElement(s);js.id=id;js.src="//platform.twitter.com/widgets.js";fjs.parentNode.insertBefore(js,fjs);}}(document,"script","twitter-wjs");</script>