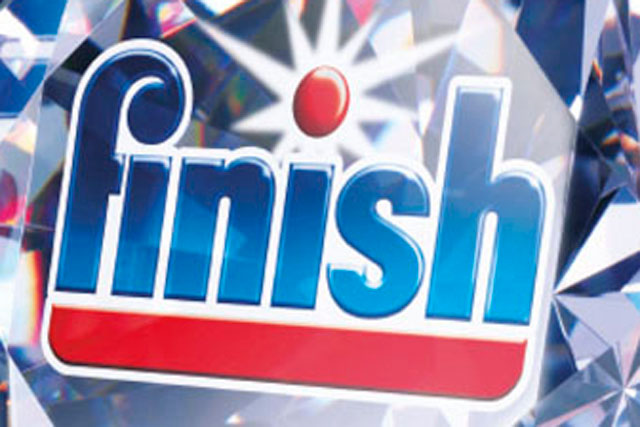 Five Key Trends
Regularity. Most households wash up the dishes at least once a day so dishwashing products are used regularly.

Dishwashers. In 2011 the proportion of households owning a dishwasher dipped to 35%. Dishwasher ownership in the UK is significantly below that seen in other countries.
Price. As with other categories, many shoppers are focused on opting for the lower priced products and chase the special offers (seven in ten adults admit to this), limiting value sales growth.
Added benefits. Properties such as skin-friendly, scents and anti-bacterial formulae are all growing among hand dishwashing liquids.
Home-cooking. As more people cook from scratch at home, there is a subsequent increase in washing up generated.
NPD. There has been strong NPD activity, among brands and own-label, with consumers particularly keen on extra-strength cleaning power in dishwasher varieties.
Source: Mintel
Factors influencing choice of washing-up liquid - product formulation and other properties, February 2012 (%)
Source:GMI/Mintel
Dishwasing detergent brands by value (£m)
Dishwasher detergents
Hand dishwashing detergents
Source: Mintel
Ian Morley, fabric & home care marketing director, P&G UK and Ireland


Morley joined P&G in 2006 via the Gillette acquisition following leadership roles on the Duracell and then Gillette brands where we was trade marketing director. He started at P&G heading snacks and pet care before running Gillette and Oral Care in 2009 and latterly taking over the reins of the household division in mid 2011. He is responsible for marketing and commercial operations for brands including Ariel, Bold, Fairy, Flash and Febreze.




Stefan Gaa, marketing director, Reckitt Benckiser


Gaa has been in the role of marketing director since July 2010 and his responsibilities cover RB's healthcare, personal care and household brand portfolio. Gaa has held a number of different marketing roles at RB: he was marketing director for healthcare UK and he also spent three years in India as RB's marketing director.




Chris Davis, commercial director, PZ Cussons

After working in senior sales and marketing roles for various consumer goods companies, Davis joined PZ Cussons from the BTR Nylex Group in 1993 and became managing director of the Group's business in Australia in 2001. He was appointed to the Board in 2006 as regional director of Africa and became group commercial director in 2008.

Clare Allman, head of marketing UK, Ecover


Allman joined Ecover in 2000 and has built its marketing strategy to push the brand into the mainstream while maintaining its ecological credentials. Previous experience has included working at RHM on brands such as Mothers Pride and Hovis.
Winners and Losers in the dishwashing detergents sector
Fairy. Clear leader of the dishwashing detergents with presence in both hand washing and dishwashing markets. Its share of the combined market grew to 43% between 2010 and 2011.
Finish. RB's brand is market leader in machine dishwashing sector (57%) with strong brand positioning.
Morning Fresh. Share slipped for this brand in 2011 with sales dropping more than 8% between 2010 and 2011.
Own-label. In both the machine and hand dishwashing sectors own-label has taken a hit as shoppers opt for the brands on discount in preference to the own-label options.
Source: Mintel