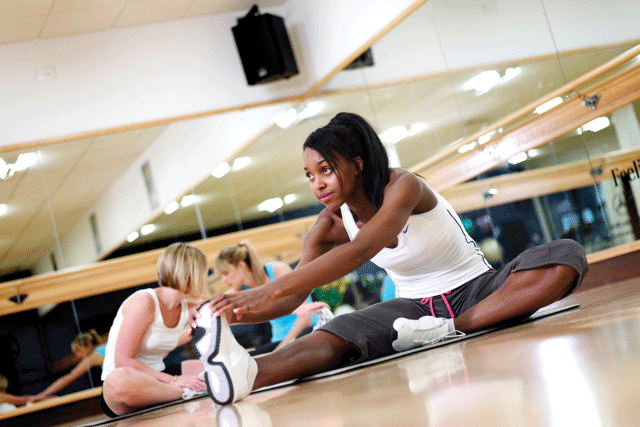 Trends
Weight loss. Obesity levels continue to rise and weight loss remains a major factor for driving demand for the clubs.
Use. About one in six adults uses a private health and fitness club; of these about three-quarters are members, with the rest pay-as-you-go. One-fifth of adults show interest in becoming members in the future.
Frequency. Club members visit most frequently, while pay-as-you-go users tend to go less often, between once a week and once a month.
Operating costs. These have increased considerably; utilities, in particular, have risen by about a third in the past five years.
Innovation. This comes mainly in the form of new types of fitness class, to keep members motivated. Some have launched products with third parties, such as LA Fitness and Weight Watchers, while Fitness First and Lucozade have combined for athletics classes.
What people want. Car parking is rated as the most important factor by users; women and parents are also keen for the club to have a swimming pool.
Source: Mintel
Leading UK health and fitness club operators, by number of clubs and members, 2012
Source: Mintel
Health and fitness club usage, July 2012
Base: 2,000 internet users aged 16+
Source: GMI/Mintel
The industry's main players
Brian Waring, chief marketing officer, Virgin Active
Waring took up his role at Virgin Active last month.
He was previously vice-president of marketing and category at Starbucks UK and Ireland and has held senior roles at Virgin and GlaxoSmithKline.
Tony Orme, marketing director, LA Fitness
With more than 15 years' experience in the health, fitness, leisure and travel sectors, Orme has held this post since 2009. He has been involved in LA Fitness' transformation as part of its private-equity-backed senior team.
Rachel Warren, marketing director, Nuffield Health
Having previously worked for 15 years in the retail and telecoms industries, Warren took over this role in February 2012.
Justin Musgrove, commercial director, Bannatyne Group
Musgrove, responsible for the group's marketing, became commercial director last year after five years as its Spa director. He previously led Center Parcs' spa brand, Aqua Sana.
Winners and losers in the health and fitness club sector
David Lloyd.Has held onto its market leading position despite Virgin Active close on its heels. In 2012 it launched a reward scheme for long-standing members.
DW Sports Fitness. Unique among the mid to top end of the market as it is continuing to expand with its combined club and sports shop format.
Pure Gym. Is leading the budget gym charge and now has 33 clubs and almost 200,000 members thanks to the 24-hour opening model. It was awarded Best Medium Chain and Best Budget Chain awards in the Members' Choice Health Club Awards 2012.
Fitness First. In May 2012 it underwent a financial restructuring followed by a company voluntary arrangement (CVA) to avoid going into administration. It is closing sites and is expected to shrink its estate of 160 clubs to about 80. It was the brand with the most negative social media conversation about it (6%) according to Brandwatch (Nov - Dec 2012) although it also had a high percentage of positive conversation (8%).
Esporta. The brand ended in the UK when Virgin Active bought its estate of 55 health and fitness and racquet clubs in August 2011.
Source: Mintel