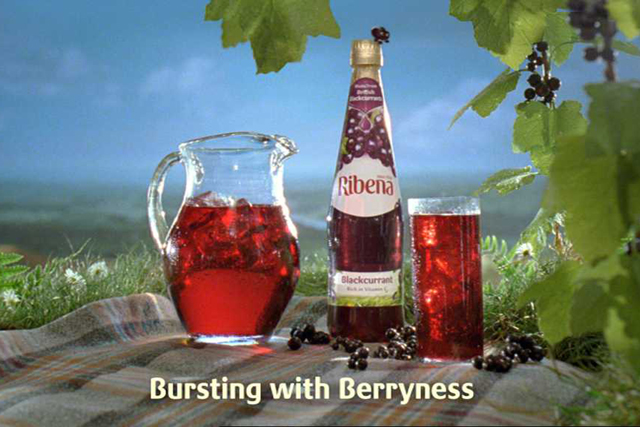 Trends
Value for money. More than two-thirds of adults who buy into the market view squash as being good value for money.
Demographics. The ageing population will prove challenging for the sector because only 40% of the over-65s drink the products (compared with 64% average).
Flavours and sweetness. More than a quarter of buyers think fruit squash is too sweet, and half are interested in more exotic flavours. Orange, apple and blackcurrant are the most common.
Double-concentrate. This has been the leading trend in NPD. Half of buyers think they represent better value, although about six in 10 think judging the right quantity to use is difficult.
Premium cordials. The 'grown-up' end of the sector continues to do well as it expands into mainstream retail, with both Bottlegreen and Belvoir outperforming the market.
Weather. A cool 2011, and 2012 being the wettest year on record for a century, is likely to have contributed to dampening sales. In 2012, value sales were an estimated £764m.
Source: Mintel
Leading squash and cordial brands by value sales, 2009-11 (£m)
Source: Mintel/based on SymphonyIRI Group InfoScan. Bottlegreen was acquired by SHS Group in 2011.
Attitudes toward buying squash and cordial, July 2012 (%)
Base: 1570 internet users aged 16+ who have bought squashes cordials in the past six months. Source: GMi/Mintel
Main Players
Jonathan Gatward, marketing director GB, Britvic Soft Drinks
Gatward joined Britvic as brand controller for Robinsons in 2004 and has since worked his way up to lead all marketing activity. He had previously worked for Rank Hovis McDougall, where he was head of marketing.
Emma Hunt, marketing manager, Vimto Soft Drinks
Hunt joined Vimto Soft Drinks as Vimto brand manager in 2008, and led the repositioning of the brand to the teen market with its 'Seriously Mixed Up Fruit' campaign. She was promoted in 2012 to marketing manager, and oversees the full Vimto soft-drinks portfolio, including Sunkist, Levi Roots, Weight Watchers and Panda.
Amanda Grabham, head of brand marketing, SHS Group
Responsible for both Shloer and Bottlegreen, Grabham was made head of brand marketing for SHS Group in 2011.
She has spent most of her career with the group, starting as a marketing executive in 1999. However, she also has agency-side experience, having worked for Chalk and Ward Advertising for two years.
Nathan King, group brand director, Ribena
King has spent the past 15 years in marketing within the soft-drinks, alcohol, snack and dairy industries. He joined GlaxoSmithKline in November 2012 from Dairy Crest, where he spent four years in senior marketing roles, including marketing director for liquids. Prior to that, King's experience has included roles at PepsiCo, Danone, Bulmers and Britvic.
Winners and losers in the squashes and cordials sector
Ribena. GSK's blackcurrant cordial has performed well, and after a quiet NPD period, in February 2012 it launched Ribena Plus, a range of cordials that are positioned as having added health benefits.
Vimto. Sales increased by more than 11% in 2011 - the strongest among brands with sales above £10m - thanks to added distribution. Its no added-sugar variants have performed well.
Robinsons. The clear market leader, and some distance ahead of Ribena. However, despite its double-concentrate launch, it grew only 0.1% in 2011 (Mintel) and volumes were down 4%, according to Britvic's 2012 Soft Drinks Report.
Source: Mintel