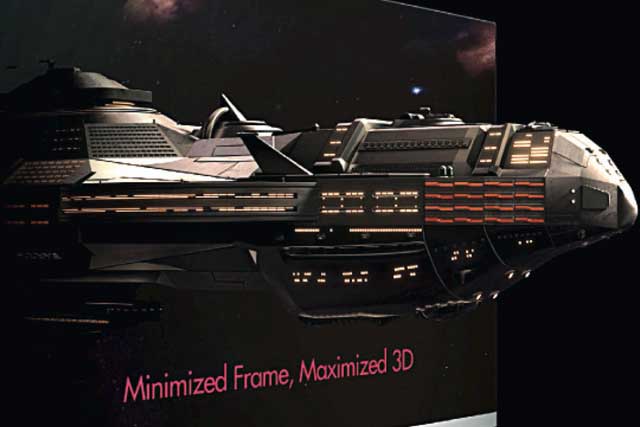 Trends
Saturated.
There are an estimated 56m flat-panel TVs in the UK in 26m households; the equivalent of two sets per household. Sales rely on the incentive of new technology or breakdown and replacement of older sets.
3D-enabled.
Although sales increased 479% (2010 - 2011) they have remained low at just 0.72m units, with the public so far failing to be enticed in any significant numbers by the glass-wearing proposition.
Smart TV.
Internet-connected TVs were owned by about 11% in April 2012 but 32% of TV-owners thought their current TV subscription negated the need for a smart TV.
LED sets.
Falling costs have boosted sales of LED sets by 65% to 2.79m sets in 2011 but value has been more steady, increasing just 6% in 2011. They made up 41% of the total market in 2011.
Increased viewing.
Since 2005 there has been a 10% rise in TV viewing hours per head per day in homes across the UK (Ofcom).
Future technology.
Two competing technologies: OLED and Sony's Crystal LCD will battle it out for the next generation of TV sets. The key is which proves cheapest to manufacture but neither is likely to be affordable for the average person before 2015/2016.
Source: Mintel
TV brands by volume shares of sales (%)
Source: Mintel
TV ownership June 2012 (%)
Base: 2000 internet users aged 16+ Source: GMI/Mintel
The industry's main players
Andrew Garrihy, director of corporate marketing, Samsung


Garrihy took over this role in July 2011 having previously spent much of his career with Vodafone, most recently as global head of marketing for Vodafone internet services but also in roles in Australia. He started his career with the National Australia Bank.





Paul Gyles, head of home entertainment and sound, Sony UK


Gyles took charge of TV business in 2011 and has been actively involved in promoting the Bravia brand at the centre of Sony's convergence strategy. In his 11th year at Sony, he previously headed its audio business and has held a number of pan-Euro roles.





David Preece, marketing director AV Products, Panasonic UK


Preece took over the role from Andrew Denham in April 2012. His portfolio includes Visual , Audio, Imaging and DECT Phones. Preece has been with Panasonic for 20 years in roles including product management, sales management, sales and training. Prior to Panasonic he was in the music industry where he worked for Roland UK.?




Amit Rullay, marketing manager, TP Vision UK


After joining the original, wholly owned Philips TV division in December 2011, Rullay took the marketing manager role of the new joint venture between Philips and TPV Technology, TP Vision, in April. He has previously worked at Comet and Samsung in marketing roles and in his current role overseas all marketing both in store and online and PR among other things.




Stephen Gater, CE consumer marketing director, LG Electronics UK


Gater joined LG in 2009 as head of marketing for home entertainment and took over his current role in April 2011. Prior to joining LG he worked in the drinks industry for Diageo, First Drinks, Pernod Ricard and E&J Gallo.





Winners and Losers in the televisions sector
Samsung. Achieved the most growth between 2005 and 2011 with market share (volume) increasing 16%. With its Olympic sponsorship it has achieved strong brand standout and it is the brand most talked about in social media according to Brandwatch (37% of the conversation globally Oct – Nov) with the majority being positive.
LG. Increased 9% in market share between 2005 and 2011 and its growth has led to increased marketing investment. However it lost ground in 2010 -11.
Own-label. The increasing commoditisation of TVs saw own-label gain market share taking it to 14% in 2011, driven by retailers such as Tesco.
Sony. Market share dropped 5% between 2010 and 2011 but it remains the second most popular brand by volume sales. 2012 has seen much activity from Sony including launches such as the Bravia HX853 in May which has won 35 awards since its was introduced.
Panasonic. Dropped 5% in market share terms (2005 - 2011). Has now partnered with Sony on mass production of OLED panels.

Source: Mintel