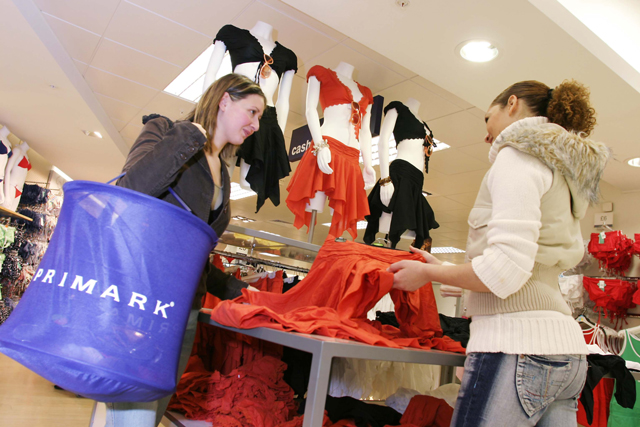 Trends
Joy of shopping. Young people enjoy the shopping experience and more than half of 15- to 24-year-olds prefer buying clothes in-store rather than online. However, two-fifths of under-25s bought clothes online in the past 12 months.
Designer collaborations. Celebrity-endorsed fashion ranges have flourished in the past few years, such as Rihanna's tie-up with River Island and H&M's collaboration with Belgian designer Maison Martin Margiela.
Demographics. The UK population is rapidly ageing, with the number of 15- to 24-year-olds expected to fall by 6% between 2012 and 2017 to 7.7m.
Unemployment. Youth unemployment remains at close to the 1m mark. This, along with higher university fees, limits this age-group's spending power.
Quality clothing. Quality is becoming more important; 27% of 15- to 24-year-olds prefer to buy fewer items of better-quality clothing.
Fashion-conscious youths. Among 15- to 24-year-olds, 16% prefer to shop at stores that lead fashion trends; 15% are prepared to pay more to wear the latest fashions.
Source: Mintel
Selected players in the youth fashion market by turnover* (£)
Source: Mintel *Ranked by 2011 revenues. No 2012 figures for Primark and River Island.
Outlets where clothing has been purchased in the past 12 months, by age range, October 2012 (%)
Base: 941 adults aged 15-24. Source: Ipsos Mori/Mintel
Main players
Justin Cooke, chief marketing officer, Topshop
Cooke was brought in to Topshop in June 2012, having previously been vice-president of public relations at Burberry. His appointment was part of the retailer's drive to expand internationally. His career has also covered other fashion houses, including Stella McCartney and Gucci.
Josie Roscop, marketing director, River Island
Roscop has held the position of marketing director since 2010. She joined River Island from Sainsbury's, where she was marketing manager for its Tu clothing brand. Her previous roles include brand manager at Sara Lee Lingerie brands (Gossard, Berlei, Shock Absorber and Victoria's Secret). Roscop began her career in fashion as a model.
Gill Moore, marketing director, New Look
Moore was promoted to the marketing director role in January 2012, having joined the retailer the previous year as customer experience and trade planning director. Her retail experience includes 13 years at value chain Matalan as store development and visual director.
Winners and losers in the youth fashion sector
Primark. Half of 15- to 24-year-olds shop at this store, attracted by the knock-down prices. It has strong underlying growth, although its consumer base fell 5% in the past 12 months.
H&M. Its strategy of responding quickly to fashion trends has kept the Swedish retailer popular. UK revenues were up 8% (2011-12).
Superdry. Sales have leapt more than 150% in the past four years and rose 30% in 2011 -12. However, it issued a profit warning last year and was reviewing its growth plan.
New Look. Since 2011 it has posted negative revenue growth and losses and acknowledged it had problems regarding price and quality. It has been refurbishing its stores.
River Island. It has lost market share, posted losses (2010-11) and had the highest proportion of negative online conversation about youth retail brands (6% - Brandwatch Jan-Feb).
Source: Mintel