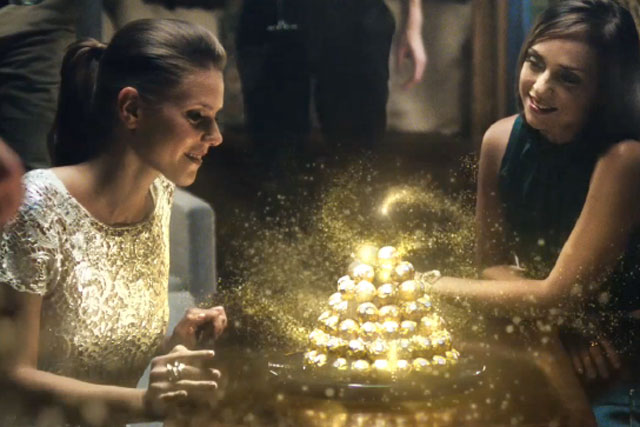 MEET THE MAIN PLAYERS

DARYL FIELDING - Vice-president, marketing, Kraft Foods
Fielding joined Kraft in 2010, her earlier career having been spent in ad agencies, bar a brief stint at The Independent as commercial director. Based in Zurich, she was brought in by chief executive Irene Rosenfeld to boost marketing across Europe.
HERWIG VENNEKENS - Managing director and marketing director, Haribo
Vennekens joined Haribo in 2007, having previously worked for McCormick and Procter & Gamble. At Haribo he was behind the Starmix 'interrogation' ad and the successful launch of seasonal ranges.
DAVID RENNIE - Managing director, Nestle Rowntree
All Nestle confectionery marketing departments report to Rennie. He joined Nestle from Procter & Gamble in 2005 and was promoted from marketing director to managing director in 2009.
DANIELA CAMPARI - UK and Ireland marketing director, Wrigley, Mars
Campari took over the role in June 2011 following the departure of Toby Baker, who left to join Burton's Foods. A former Coca-Cola global marketing director, Campari was brought in to reinvigorate and expand the gum category, which has been under pressure in recent years.
WINNERS AND LOSERS

Recent Haribo campaign
Haribo - Sales up almost 50% since 2008 due to upward trend for soft gums, jellies and sharing bags.
Randoms - A big success for Nestle, which started the trend for flavour combinations.
Tic Tac - The revival of the mint market added about £4m to the brand in 2010.
Starburst - The brand has struggled in recent years, but owner Mars is fighting back with NPD such as Tongue Tangles.
Trident - Sales fell after a promising launch. Kraft streamlined the gum line and pulled ads in 2010/11. Global campaign due in 2012.
KEY TRENDS
- Health Only one-third of sweet-eaters feel guilty about consuming them; 85% of parents are happy to give their kids sweets as treats. Much NPD has focused on no additives/preservatives.
- Trends Regular consumption is high: 15% eat sweets daily and 35% two or three times a week.
- Costs The rising price of sugar has hit brands. Margins have been under pressure and retail prices have had to increase.
- Demographics Falling numbers in socio-economic group D, the heaviest users, may challenge brands. An ageing population will hit gum and chewy sweets most.
- Sharing Brands are tapping into the popularity of £1 price-marked packs and sharing bags.
Source: Mintel