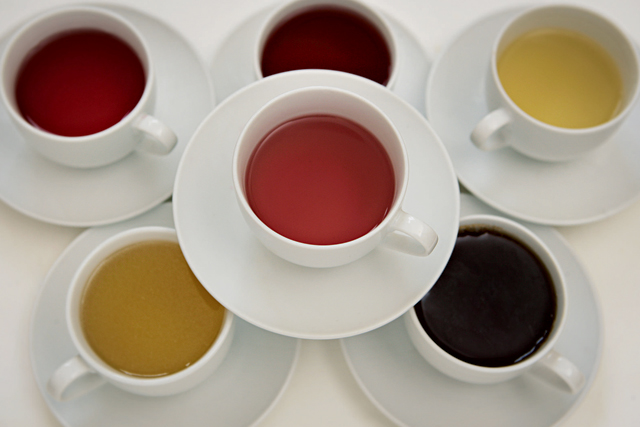 Tea is becoming a repertoire beverage, with younger generations picking and choosing what type of tea they drink depending on their mood, time of day and circumstances. As a result, traditional English tea - once the staple of the nation - is now mainly the domain of older consumers and of less interest to those under the age of 35.
The consequence for the sector is a rise in the number of non-tea drinkers: penetration has dropped from 87% in 2006 to 81% in 2010, according to TGI data; though a penetration of eight in 10 people is still high.
With standard tea accounting for 89% of sales, its fortunes have the most impact on the sector as a whole. Last year, the retail price of tea rose sharply as imports from Kenya and India increased in price due to bad weather conditions as well as being affected by the weak pound.
However, the faltering economy has also boosted the value of the tea market, as financial constraints mean people spend more time in their homes. In 2010, the sector was worth £727m compared with £672m in 2009, according to Mintel.
Fruit/herbal-infused teas have become more popular but still account for only 11% of the market. They benefit from being seen as a healthy drink, free from caffeine and a good way of hydrating. With the daily recommended intake of water being 1.5 litres for general good health, fruit teas can be marketed as a more interesting way of reaching this volume.
There appears to be a clear gender and age divide in terms of popularity of these teas. Young men in particular (16- to 34-year-olds) consider herbal teas as a more feminine drink and do not buy them. Perhaps energy teas could change this perception, and appeal to men in the same way as energy/sports drinks.
Meanwhile, the younger generation has a more adventurous attitude toward tea, happily switching from standard tea to speciality and herbal teas and willing to try new flavours.
Jonny Forsyth, senior drinks analyst at Mintel, says: 'A new generation is growing up for whom the traditional cuppa is not the be all and end all. Their decision-making process when buying tea is much more conscious than with older generations. For example, they will decide to have a cup of standard "English" breakfast tea if in need of an energy booster (but it is not always their default choice).'
In a bid to attract the younger generation, companies have launched brand extensions aimed at encouraging children to drink tea. Tetley's T4Kidz tea, for example, comes in flavours such as vanilla and strawberry.
Most of the NPD is to be found in the herbal tea segment, and green tea in particular has innovated with added flavours to help make its bitter taste more palatable to consumers. Green tea is championed in some corners for its health benefits, though claims in advertising are restricted, due to a lack of scientific proof. It is still a niche segment, accounting for just 2.5% share of the sector.
PG Tips, owned by Unilever, and Tata's Tetley dominate brand sales and benefit from the habitual and brand-loyal tendencies of the over-35s. PG Tips is the leading brand, but Tetley has reintroduced the Tea Folk into its marketing to boost brand awareness. The more premium-positioned Twinings brand follows in third place.
Competition in this sector comes from cold drinks such as fruit juices, water and carbonates, all of which appeal to younger consumers. The rise of coffee shops has boosted consumption of coffee in the UK, but there has been no equivalent shift for tea.
Looking ahead, the continued high commodity prices means that value is likely to outstrip volume over the next five years. So, while volume sales will stay flat between 2010 and 2015, value sales are set to rise 21%, according to Mintel. By 2015, the sector is predicted to be worth £879m.