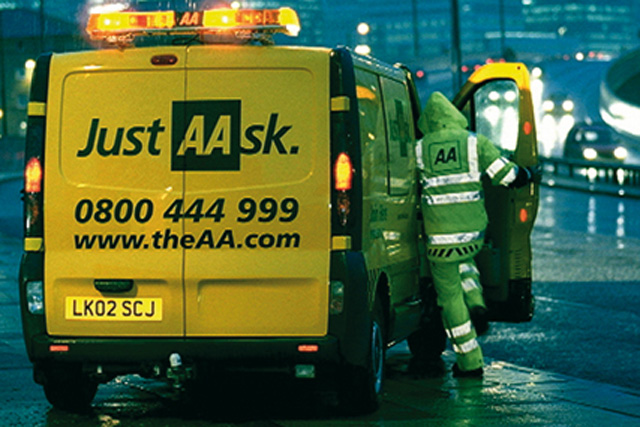 Five key trends:
Recession: The downturn has hit this sector; growth relied on an increase in the number of cars on the road but the recession has limited this growth. Worth £1.48bn in 2010, it was 5% down on 2006.
Bundling: Vehicle recovery has increasingly been sold as part of a package with vehicle insurance or financial services by banks and membership associations. Some companies report up to a quarter of their sales this way.
Price comparison websites: The internet has become an important tactical channel and price comparison websites have given smaller companies greater visibility and the chance to compete more easily.
Limited knowledge: As modern cars have become increasingly technical, motorists have also become decreasingly knowledgeable on home maintenance and servicing meaning a greater reliance on professionals when there are problems.
Innovation: Some companies are embracing the digital age with new products including apps or extra online features. RTR's pay-as-you-go service is the first of its type in the UK.
Mature: This is a mature market with current membership of about 29 million but there is little evidence this can grow. One in five drivers do not have cover.
Total value of vehicle-recovery market at current prices (£m)
Source: Mintel
Vehicle-recovery brands by estimated UK membership, 2011 (m)
Source: Mintel *multiple personal, third-party and manufacturer memberships are excluded
The Industry's Main Players:
Michael Cutbill, marketing director AA
Cutbill is in his fifth year as AA marketing director. During that period the AA has focused on service quality and communicating through direct marketing. At the same time it has broken into the Home Emergency sector building on its reputation as a provider at times of need with customers facing domestic emergencies. Prior to his current role Michael was marketing director for financial services at Saga for six years, and also held the role of marketing director for the Freemans catalogue.
Amanda Walker, Green Flag
Walker joined RBS Insurance six months ago to take on the marketing director role for Green Flag. Her previous experience has seen her work at major multinationals including HJ Heinz and Kraft Foods. Brought in to provide a fresh perspective on the rescue market, she has also brought her FMCG brand management and development expertise to this sector.
Lysa Hardy, interim sales and marketing director, RAC
Hardy joined RAC at the beginning of the year in the role on an interim basis to lead its marketing operation. She takes over from David Tyers who left the company in December 2011. Previously Hardy ran the marketing department at T-Mobile where among other things she oversaw its Life's for Sharing campaigns.
Winners and losers in the surface cleaning and care sector
AA: Accounts for more than half the roadside breakdown market, with an estimated 15m members and its own network of recovery vehicles. Its strong brand has helped it to weather the economic downturn.
Green Flag: membership dropped by an estimated 300,000 between 2006 and 2011, according to Mintel. It uses independents rather than having its own network of recovery vehicles, which seems to be limiting its appeal as it attempts to eat into the big two's market share, with a focus on low price.