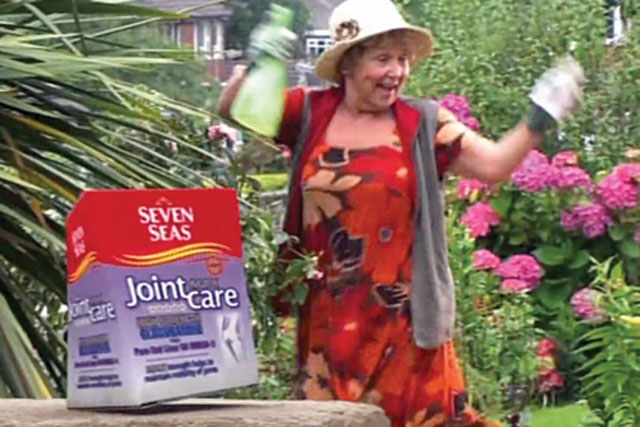 Five key trends:
While value has grown 14% (2006-2011) to £411m there is a declining customer base as the financial crisis forced consumers to make savings. Vitamin use dropped from 41% of adults (2008) to 36% (2010).

The over 65s are the core users so the market should benefit from the UK's aging population. Over-65s are predicted to grow 13% between 2011 and 2016.

Multivitamins make up just over a quarter of the market value and outsell single vitamins.

Focusing on specific life-stages has been a trend with dedicated products for childhood, menopause, pregnancy and age-related ailments such as osteoporosis and arthritis.

Own-label leads this sector in value sales accounting for about half in 2011 with Boots taking about a fifth. Six in ten adults think own-label vitamins are as good as branded.

Over half of adults don't take supplements as they feel they get all the vitamins and minerals they need from their diet. Women are heavier users than men.

Source: Mintel
UK estimated retailer value sales of vitamins and supplements, by sector (£m)
Source: Mintel estimates
Reasons for taking vitamins/supplements, July 2011 (%)
Source: GMI/Mintel Base: 1086 internet users aged 16+ who use vitamins and supplements

The Industry's Main Players:


Andrew Wines, marketing director, Seven Seas
Wines joined Seven Seas in January 2011. He handles all marketing, advertising and digital communications for brands including Seven Seas, Jointcare, Multibionta and Haliborange.
He has previously had marketing roles at Johnson & Johnson, Reckitt Benckiser and Omega Pharma.
Ashley Knight, head of marketing, Bayer Consumer Care
Based in Reading, Knight has been marketing head responsible for Gastro, Vitamins (including Berocca brand) and marketing excellence in Bayer's consumer care division since 2007.
Knight has held other marketing jobs within Bayer consumer care and was also marketing manager for Pfizer's Nicorette brand.
Federica Ceresa, Centrum brand manager, Pfizer Consumer Healthcare

Ceresa joined Pfizer two years ago and has held several brand management positions across healthcare, OTC and FMCG brands for the pharmaceutical giant.
Now responsible for Centrum, the world's leading multivitamin brand, she has recently overseen the launch of the Centrum Pregnancy Care range.
Robert Taylor, vice-president and marketing director, Vitabiotics Taylor is a long-standing member of the board of family-owned firm, Vitabiotics, having joined the company at the age of 21.
As well as co-running the day-to-day business of Vitabiotics he sits on the council of the Health Food Manufacturers Association.
Winners and losers in the vitamins and supplements sector
Seven Seas: Backed by heavy marketing and promotional investment, seven seas is the leading brand, with an estimated 17% share in 2011

Vitabiotics: Gained the most market share in the past two years and now accounts for 11% of sales. Its Pregnacare supplements are the biggest player in the segment

Berocca: Sales of bayer's effervescent vitamin brand increased 24% in the year to March 2011, boosted by adspend in 2010

Eye Q Equazen: suffered a 20% drop in sales of its fish oil omega-3 formulation for children in the year to March 2011