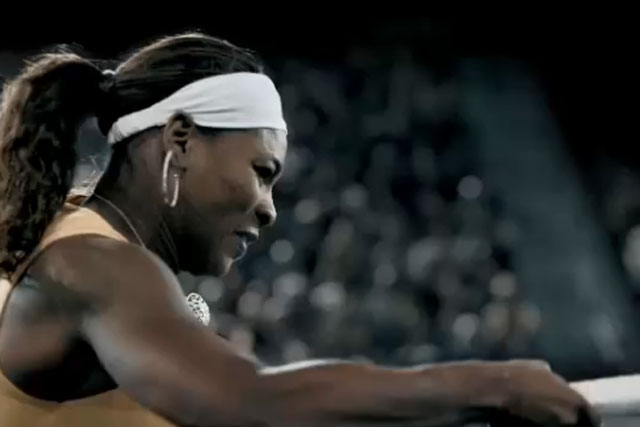 Williams is a brand ambassador for Gatorade, the sports drink owned by PepsiCo.
Rules at the All England Club, which organises Wimbledon, stipulate that tennis players are not allowed to show non-sponsor drinks brands during the Wimbledon fortnight within the grounds.
Evian is the official bottled water of Wimbledon while Robinson's is the official soft drink.
Williams was reprimanded by The All England Club for the breach, as she has been on previous occasions when she drank Gatorade during a press conference.
Wimbledon managed to edit TV pictures so that the Gatorade logo was not on show.

The All England Club confirmed there had been an issue with Williams.

Separately, Richard Branson has written on his blog how he turned down the chance to sponsor Andy Murray around 10 years ago.

Branson's blog, headlined "The one that got away!", says: "A 16-year-old tennis player and his mum came to see me in Oxford a few years ago to ask if Virgin Active would sponsor him.

"Peter Norris, Virgin group chairman, had seen the youngster play and was convinced he'd one day win Wimbledon.

"We had a wonderful lunch but couldn't get enough support from our health clubs. The tennis player was Andy Murray."
Follow John Reynolds on Twitter @johnreynolds10