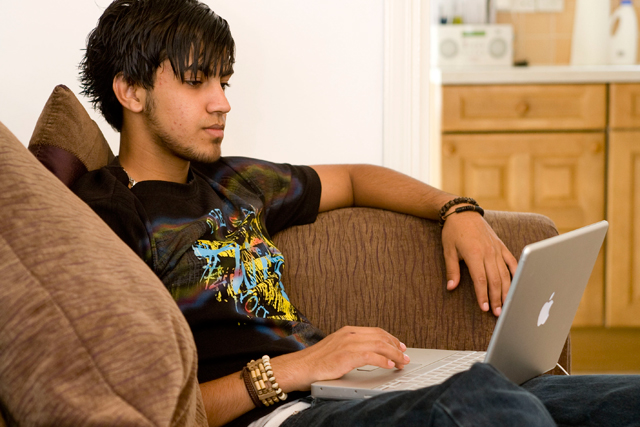 Not all ads are created equal. One of the questions that advertisers ask is how to increase the performance of their online branding campaigns.
To answer this, we analyzed nearly 300,000 creatives and over one hundred billion impressions to see what works best.
While there is no silver bullet, and much depends on the creative execution of the campaign, there are a few rules of thumb that advertisers can follow to create smarter ads and boost engagement.
1. Use video

Adding video to the creative is the single most effective tool to increase user engagement within the ad.
An analysis of all of MediaMind's advertisers from Q3 2010 to Q2 2011 shows that on average, when advertisers use video they increase the attention given to the ad as measured by dwell rate by 22%, from 5.2% to 6.3%.
Furthermore, retention, or average dwell duration increased from 48 seconds to 53 seconds, a boost of 11%.
Dwell performance for video creatives
2. Initiate your video automatically
When using video in an online campaign, it is better that the video auto initiates, rather than waiting for the user to start the video.
MediaMind's research shows that auto-initiated video receives higher dwell rate and click through rate, both when comparing polite banners and expandable banners.
When examining average dwell duration, the results are mixed.
Performance for auto/user initiated video
3. Match the ad with the site content

We see that when an ad is surrounded by relevant content, performance shoots up.
Placements such as music, entertainment, finance, homepages, technology and kids, tend to get higher dwell rate, average dwell time and CTR as compared to more general placements such as run of network (RON), run of site (ROS) and social networks.
Dwell by ad placement/environment
CTR/dwell rate by placement/environment
4. Use richer, more visible ad formats

Different ad formats can have different purposes, depending on your campaign's objective.
For example, homepage takeover, expandable banners, peelback banner and video extenders are great at generating retention.
These ads start small at the beginning, but expand to create a large canvas for users that engage with them.
This larger format enables the ad to include more content, and thus increases average dwell duration, making the user stay for longer with the banner and have a quality experience.
Commercial breaks, floating ads and overlays create a slightly different experience.
These ads have very high breakthrough and command high attention from users, resulting in a high dwell rate.
A relatively high proportion of users are going to have their mouse on these banners for over one second, which suggests that they have acknowledged the advertising message.
However, these formats also have lower average dwell duration, and thus tend to offer lower retention.
Dwell by ad format
CTR/dwell rate by ad format
5. Use synched ads

There is a way to grab attention from the publishers' content and boost visibility without being intrusive.
Synched ads take two different placements and create one unified experience.
One of the great advantages of synched ads is that the sum is greater than its parts - the two banners can speak to one another and thus use larger parts of the site as a canvas to deliver the message.
An analysis of thousands of synched ads shows that the more visible creative increases dwell rate and CTR for each one of the creatives.
Thus, dwell rate and CTR for synched ads are higher than just placing two regular ads on the same page.
Average dwell duration tends to split between the two ads, and is therefore, lower.
Dwell for synched ads
CTR/dwell rate for synched ads
6. Take advantage of dynamic creative optimisation

Creative optimisation, which is a part of smart versioning, enables advertisers to leverage the wisdom of their audience to find better creatives that engage users.
By constantly comparing the results from each version of the ad, and catering the version to the user, creative optimisation will serve the most effective ads.
It is a learning algorithm that receives constant feedback from actions that users take while interacting with the campaign.
The algorithm changes the creative depending on the users' feedback and can display the versions of creatives that are more likely to receive clicks, conversions, interactions or dwell.
Creative optimisation assists advertisers who don't have to guess which creative is better or which image, copy, or font to consider.
Advertisers can upload all of their creative ideas and let the algorithm serve the versions that users respond to the most at any given time.
Dwell for automatic optimisation
Dwell rate
Results indicate that creative optimisation can significantly improve campaign results.
An analysis of campaigns that used creative optimisation indicates that they achieved a 6% increase in dwell rate as compared to other standard banners and a 10% increase in average dwell duration.
7. Integrate exchanges into the media buy

Targeting users over the ad exchange can be a great way to boost your ROI and lower your cost per conversion.
Exchange traded buys works for your campaign by allowing advertisers to target only specific users, instead of the spray-and-pray on traditional sites.
Also, bidding can reduce the cost of media as compared to premium sites.
Here is an example of how a Fortune 500 Entertainment company was able to reduce cost per conversion.
The goal of the campaign was to recruit job seekers with specific skills, and to receive as many applications completed at minimum cost.
The client, through its agency, Bernard Hodes Group, optimised reach and results from their non-premium buy through buying additional media on the exchange and targeting specific users.
Results were phenomenal: media bought on the exchange outperformed other media buys by yielding the highest number of conversions and reducing cost per conversion by 58% as compared to other non-premium buys.
Comparative cost per conversion

Overall, smart trading campaigns achieved 0.03% CTR in Europe and North America.
Summary

In the competitive digital advertising landscape, advertisers need to invest their precious dollars in a smart way. The seven steps listed above are proven methods to deliver better performance and get more from every impression.
Ariel Geifman, principal research analyst, MediaMind