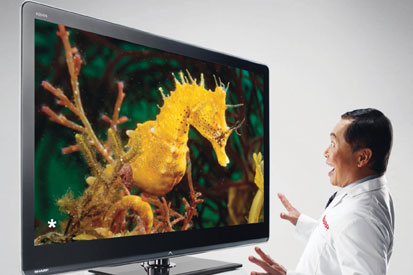 Agreed for an undisclosed sum, the deal makes Sharp the exclusive partner in the audiovisual equipment and solar-related products categories.
The brand, which sponsored Manchester United for 18 years until 2000 and the UEFA Champions League between 2000 and 2006, is planning to advertise its Aquos LCD televisions and solar-related products around the tournament.
It hopes to strengthen brand image as an environmentally advanced company, and expand its businesses throughout Europe and the rest of the world.

The deal also covers UEFA's under-21s and women's championships, which take place in 2013.
Sharp is the seventh global partner for Euro 2012, joining Adidas, Castrol, Coca-Cola, Hyundai-Kia, Carlsberg and McDonald's.
In May the brand signed up as the official electronics partner of the Tour of Britain cycling event, intending to use the sponsorship as a platform for its environmental image.