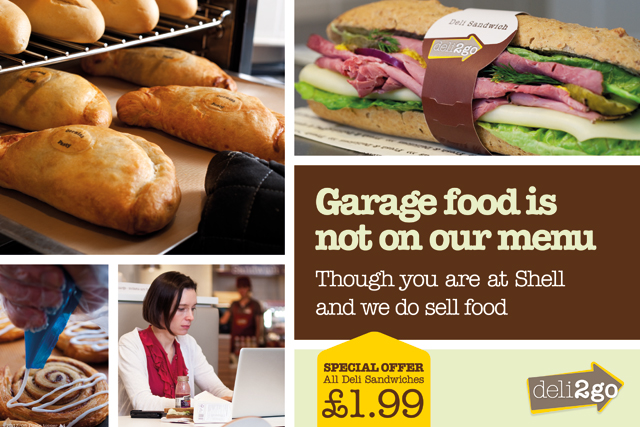 Shell hopes the upcoming activity, which features images of its freshly-prepared baguettes and handmade Cornish pasties, will make customers reassess its food offering.
Activity will be based around the strapline, "Proud not to serve garage food", and follows a "significant investment" its store formats last year.
Point-of-sale activity, created by Proximity launches this week and will include a newspaper rack announcing, "good food found at a garage". Posters will claim Shell bucks the trend by serving good quality garage food.
The campaign comes after Waitrose put on hold plans to roll out more of its outlets in Shell petrol stations following a pilot scheme. Environmental pressure group Greenpeace claimed the change in policy came as a result of its campaign attacking the partnership.
Rado Svec, convenience retail manager at Shell, said "no one else" has tackled the perception quality food cannot be found in service stations.
Follow @mattchapmanuk