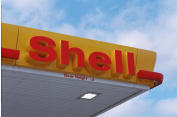 The TV execution, whose production cost £2m, making it the most expensive ad ever, will promote Shell's high-performance V-Power fuel. It is intended to support Shell's positioning as the most innovative fuel brand.
The ad will feature Ferrari F1 cars racing through some of the world's most famous cities, including New York and Sydney.
The London leg of the ad, being created by JWT London, will be shot on 17 February, with the execution set to air globally in March.
Ferrari F1 test-drivers will be used to race the cars in all the cities except for the final straight in Sydney. A Ferrari enthusiast and owner of one of the marque's recent F1 cars will drive the final leg.
The Ferrari activity follows last June's "Made to move" campaign. The multimillion-pound global campaign was the first advertising to be run by Shell since the launch of Optimax in 2001.
The most expensive ad to date is widely acknowledged to be British Airways' "face" ad from 1989.