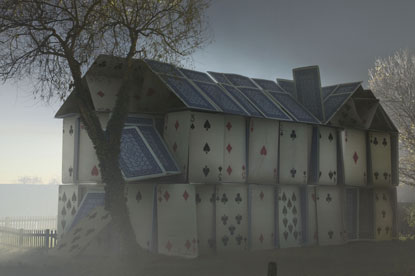 Shelter has asked 52 leading artists and designers, including Damien Hirst, Rankin and Vivienne Westwood to each design a playing card.

A nationwide campaign will offer budding artists a chance to join in by creating art work that will be exhibited directly alongside Hirst's entry.

The brief is to design the front of the eight of clubs playing card, with details of entering the competition available at a Shelter website designed by Leo Burnett and Stink Digital.

Shelter, which campaigns for the homeless and on housing issues, recently launched its "house of cards" TV and poster campaign, which depicts a falling house of cards to show the fragile nature of the UK housing market.