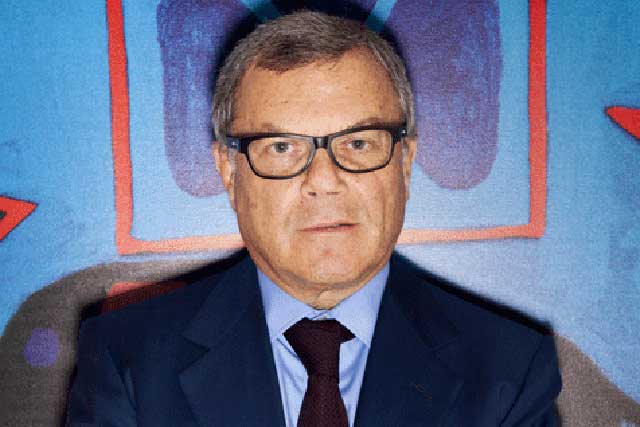 To say that Sir Martin Sorrell is pleased as Punch to be the UK's Most Admired Leader for 2012 is an understatement. It was necessary to tip him off about his success and, in his normal fashion, an email was returned within minutes from the pint-sized dynamo with the busiest BlackBerry on the planet.
Sorrell loves accolades and awards. He has always relished the prestige that comes with his position, being listened to and appreciated. In his element being interviewed for Channel 4 News in the falling snow at Davos, Sorrell also loved doing Radio 4's Desert Island Discs – a rare appearance of a business person on this venerable show – and he acquitted himself rather well. (Favourite tune: Chet Baker's 'My Funny Valentine'. Favourite book: 'The Talmud'. Luxury item: cricket bat, ball and stumps.) Being one of our national treasures along with Stonehenge and Constable's The Hay Wain suits him fine.
But he's certainly no relic. He may now be 67, with 27 years at WPP under his belt, during which time it's grown to become the world's pre-eminent marcomms businesses, but Sorrell has lost none of that old competitive edge. He watched as the MT Leader's award was scooped year after year in the noughties by Sir Terry Leahy. And he recalled that the winner way back in 2002 was Lord Browne. He follows such things assiduously.
It's a Monday and he has just flown in from Germany to the desk he has occupied for donkey's years in Farm Street, in London's Mayfair. He is beaming when we meet - and why shouldn't he be? The man who is the longest-standing FTSE 100 CEO, the father of the blue-chip house, is still in there day-in, day-out, battling. The restless Sorrell is the world's most unrepentant micro-manager - a term he takes as a compliment.
"WPP is always a work in progress," he says. "I got up this morning and found out we'd won a piece of business, then I heard this afternoon that we'd lost one. Losing something still gets to me, because with this one I felt I found out about it too late. If I'd known earlier there was a problem I might have been able to make a difference."
Continue reading Management Today's interview with Sir Martin Sorrell, where he discusses divorce, material wealth, and France being "a big worry".